Xbox one supports NTFS format of USB flash drive, if you want to save some thrilling moments, the first step of formatting your USB stick shall be arranged prior before setting the DVR recording location.
1. Format the USB flash drive as NTFS
A. Plug the USB stick into the computer
B. Make sure you removed all the important files on your USB disk before formatting it.
C. Find the USB disk-right click on it and click format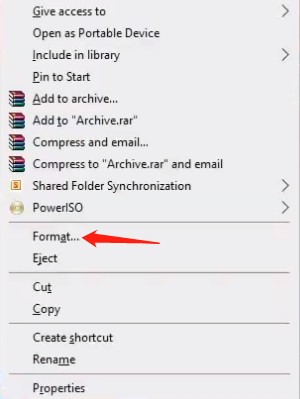 D. Choose the "NTFS"as File system- START- OK (warning message)- OK -Format complete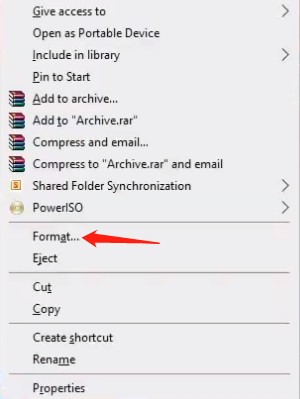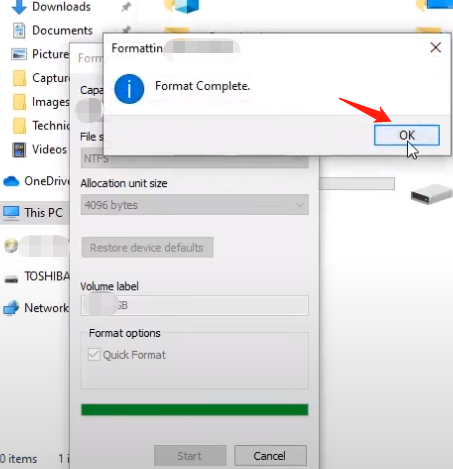 D. Check the USB flash drive and the folder shall be empty.
2. Check connection of the Xbox one and the USB flash drive before setting anything if you don't want to waste your time.
A. Find the system of the Xbox- setting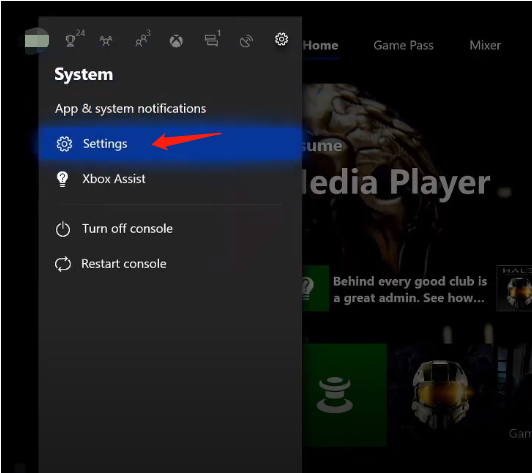 B. Check the System-Storage-Manage storage-External (the available storage shall be the same as your USB flash drive's)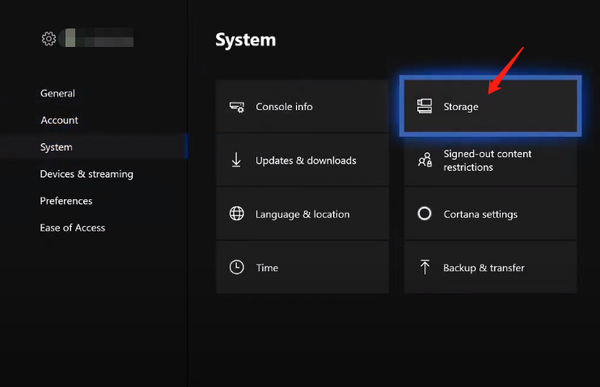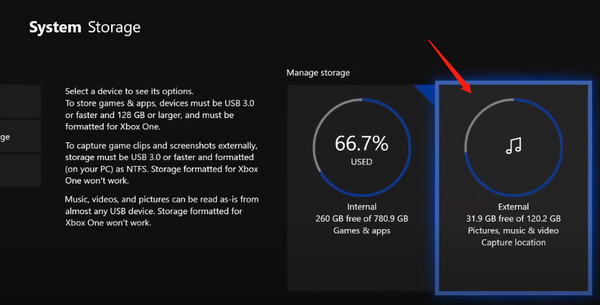 3. The final video recording location setting.
Capture & share- Advanced setting- Capture location- External-Done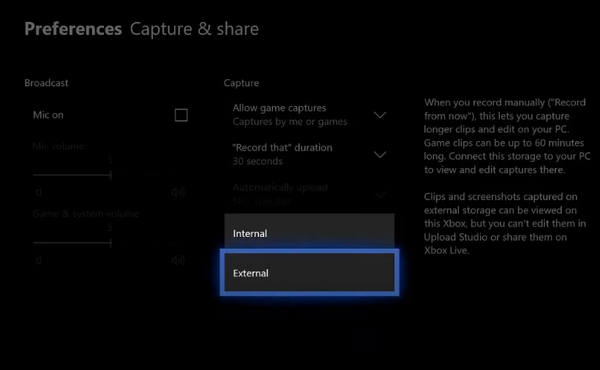 If you want to record a 1080p clear video in a long time, the setting can also be found in the Preferences Capture & share.
USB3.0 flash drives with over 32GB storage are recommended for Xbox video recording, only higher write speed assures a lower frame loss rate.