The controversies between physical storage media and cloud recording have been continued for ages and no winner has yet outcome. In the IP camera industry, most companies leave two options wide open during the time of competition. Cloud recording is more expensive than the micro SD card currently, which pushes the micro SD card to a higher position.
To protect the interior chipset and other components, many IP cameras, especially the outdoors, make the SD card slot a secret well-hidden under the cover. You may need to remove all the screws and cover to reach it.
This IP security camera has 3 big screws on the cover and 2 small screws inside, the motherboard with the micro SD card slot cannot be pulled out before all the screws were loosened.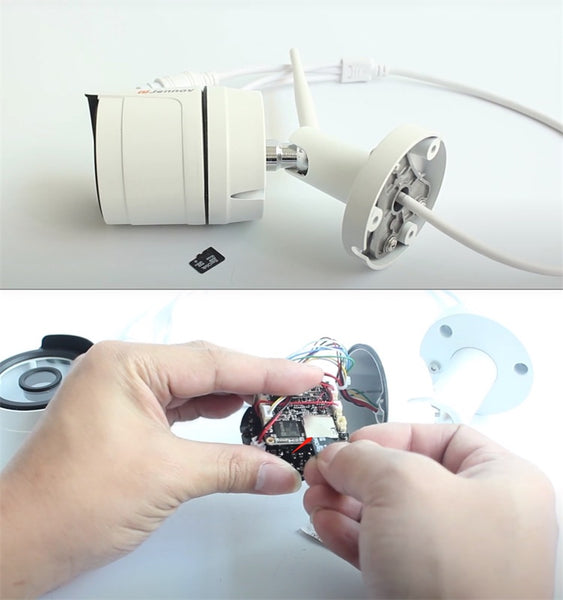 Seems a little bit complicated, but what's the chance to tear down the IP camera and read the videos saved in the micro SD card? Maybe once a year to check if the micro SD card is still working. Even a 32GB micro SD card can hold 40 hours of recording at 25fps, it costs about 5 dollars, but you could only buy a 7-day video history of the cloud recording.
If you saw an intruder every month or even more frequently, neither a micro SD card nor the cloud recording could help, a bodyguard would be more helpful than an IP camera.     
Most IP cameras supports micro SD cards with less than 128GB capacity, please be aware of that before you purchasing any.