About TOPESEL
TOPESEL puts focus on the area of data transfer and storage technology, it has possessed rich research and production experience in USB flash drive, Micro SD card, portable SSD drive, USB hubs, and etc. Large capacity, super speed and mini size, TOPESEL utilizes flash memory technologies to store digital data. The products which are far superior in performance, appearance, reliability and value-for-money have attracted customers around the world to come to appreciate. Constantly pursuing technological innovation and researching, TOPESEL expanded into the area of intelligent devices with smart Wifi plug, table lamps and so on, allowing you to remote control your home appliances via phone, tablet or voice control through Amazon Alexa and Google Assistant. TOPESEL is now reimaging better storage and wireless data solutions and services to make your life more convenient and intelligent. Consumers can visit Amazon, eBay, Walmart stores for hundreds of storage-related items and technology products.
TOPESEL strives for managing quality and performance excellence. We own a professional production base that integrates research and development, production and marketing. We control the quality of our goods from start to finish. Strict quality control team and procedures as well as standard have been built to ensure that each product's actual quality conforms to or exceed the expected quality of customer.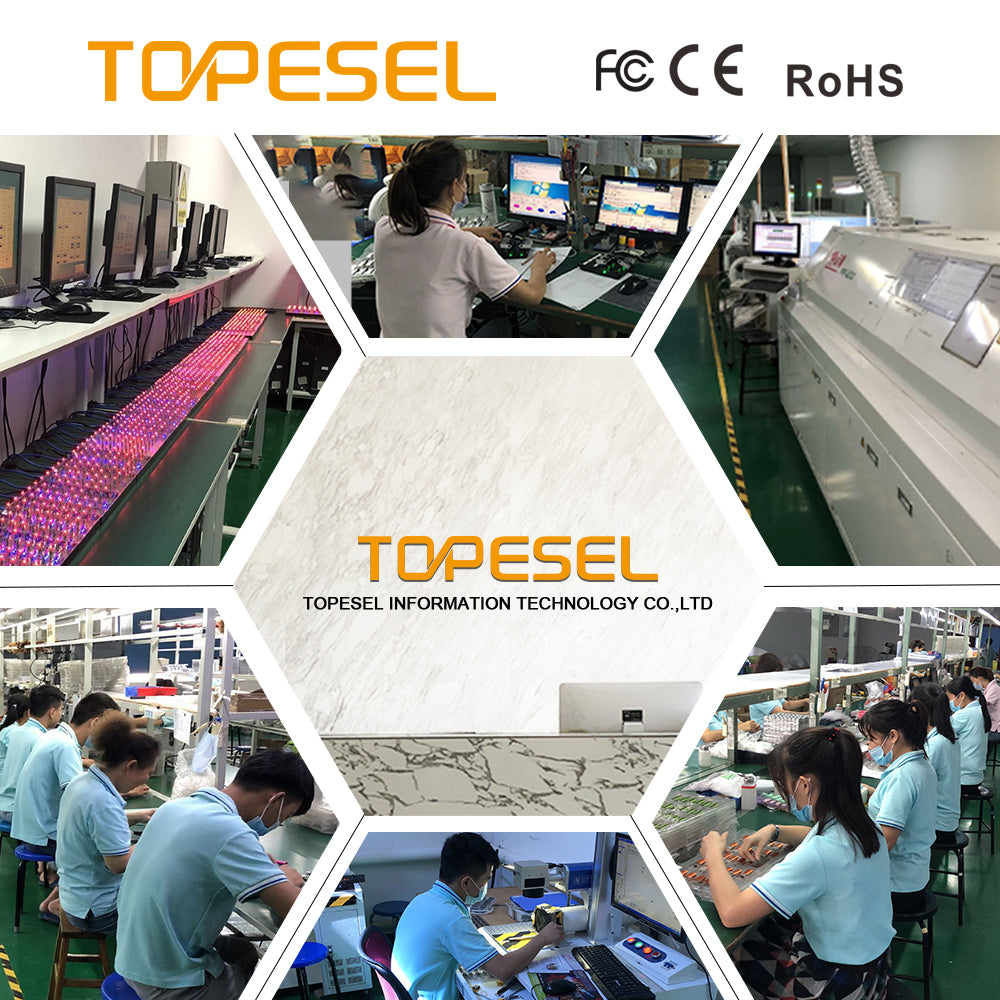 The service team is always ready to listen to your requirements and questions to support and help you. We promise a full refund or free replacement if you have any concerns about the quality of the product within 30 days, and we offer a 12-month warranty. Please feel free to contact us if you have any questions or suggestions. (customer@topesel.net)
Because we do our own manufacturing for the products we sell, we are able to offer a direct line between the customer and our goods and serve our products at factory price. Cooperating with noted international freight shipping companies such as Fedex, DHL, USPS, Parcel, speedy shipping can also be ensured to save your time. If you have an idea to customize your product or have a specific need that cannot be met by our existing offering, we will bridge that gap and manufacture it exactly as you want with a schedule that suits you.
With a strong focus on research and development, passionate and bold TOPESEL uses advanced technology to bring our unique product experience to the customers. The fingerprint encryption technology used on USB flash drive and portable SSD drive supports public and private sector dividing, and could recognize your finger immediately in 360 degrees, securing your data without complex numbers.
Keeping up to date on the latest development in device design and standard needs, TOPESEL provides products with multiple interface choices. You can find Type-A USB flash drives for computers and laptops, Type-B cables that plug into a phone, a printer or an external hard drive. We also offer Type-C USB flash drives for Android phones and MacBook as well as lightning USB flash drives for iPhone and iPad to store music, movies and important information. Version USB 2.0, USB 3.0, USB 3.1 are all provided to apply to your different devices and transfer speed needs. TOPESEL will continually research the latest technology to bring new and better products you desire.