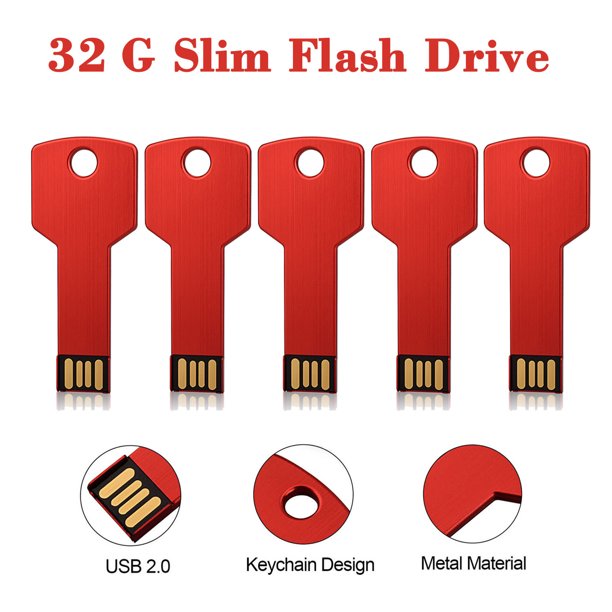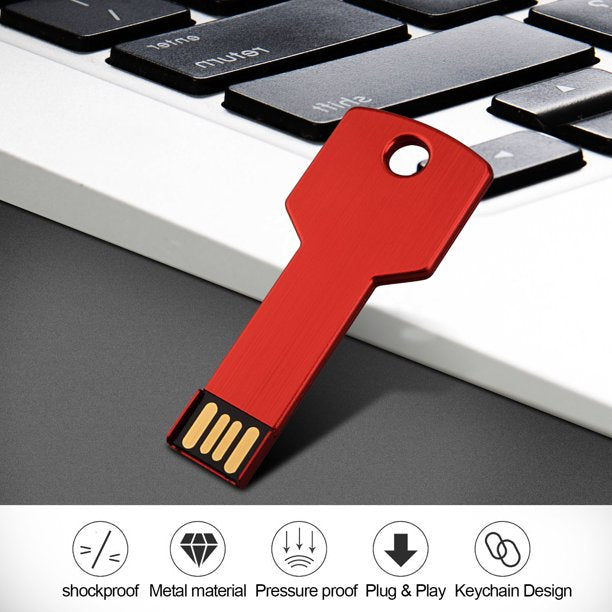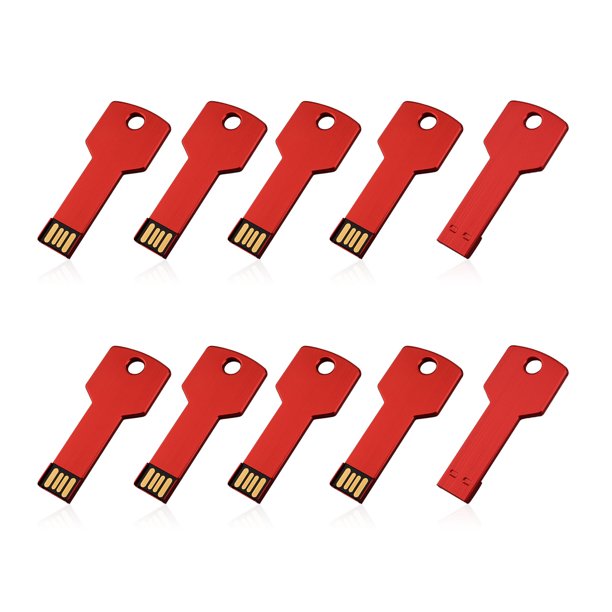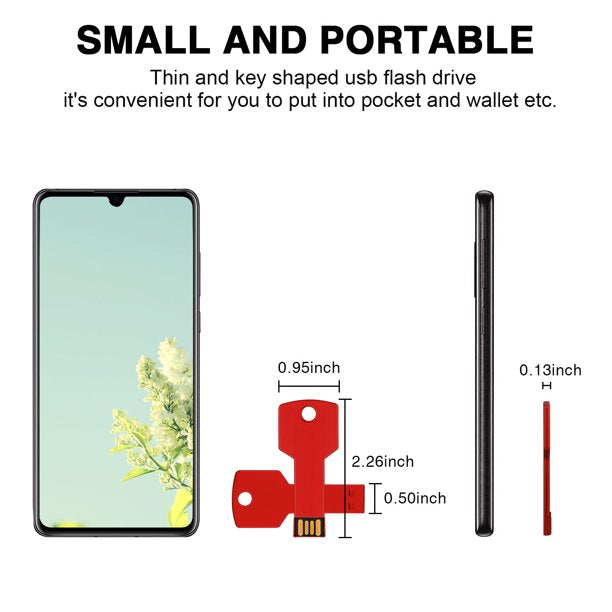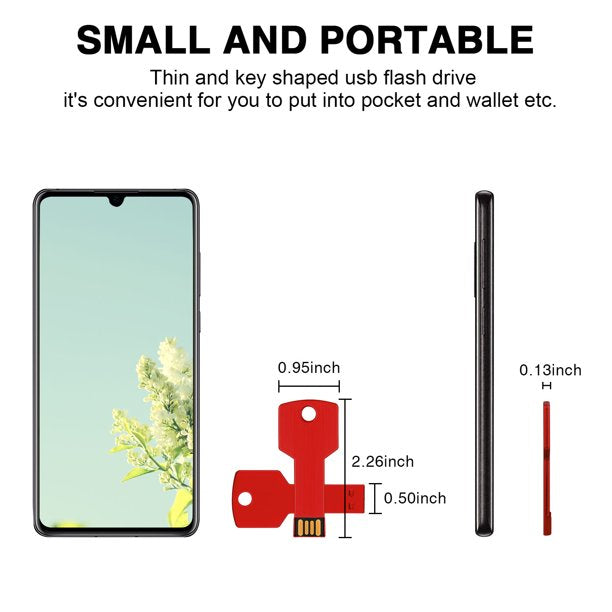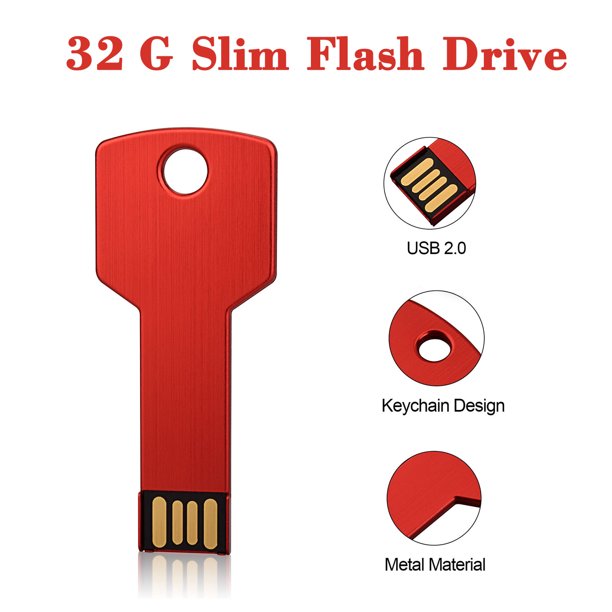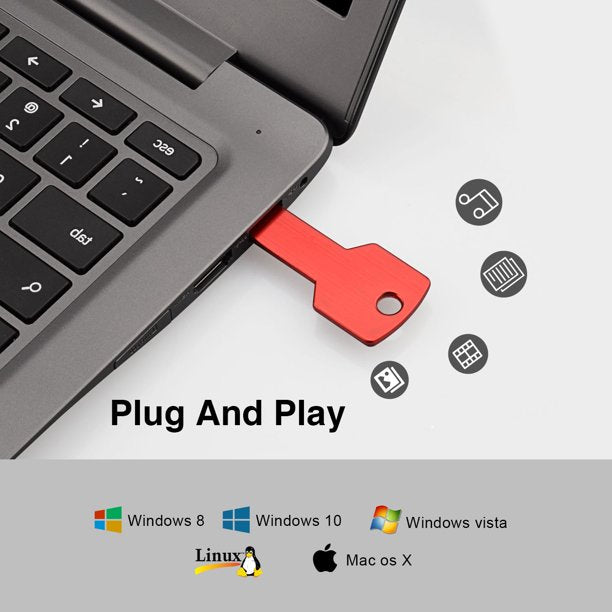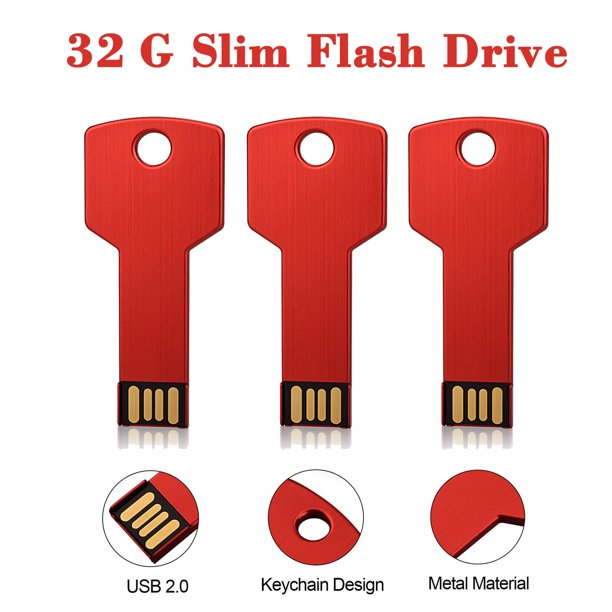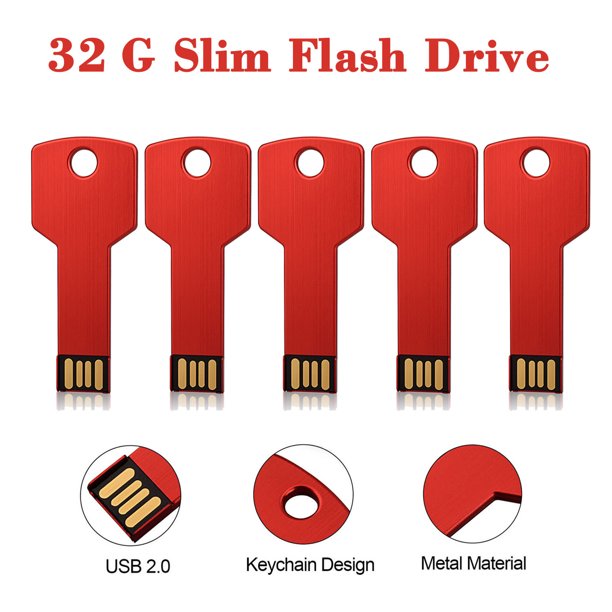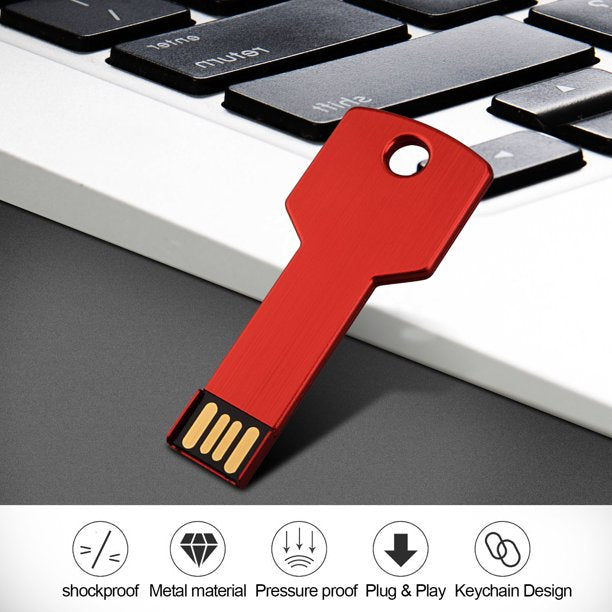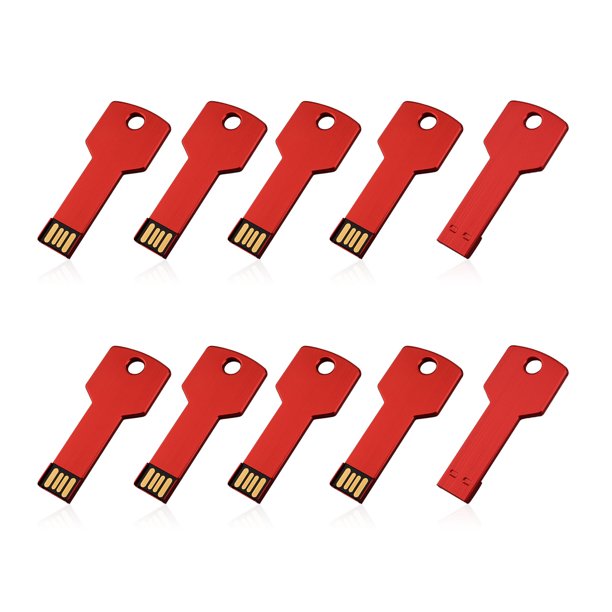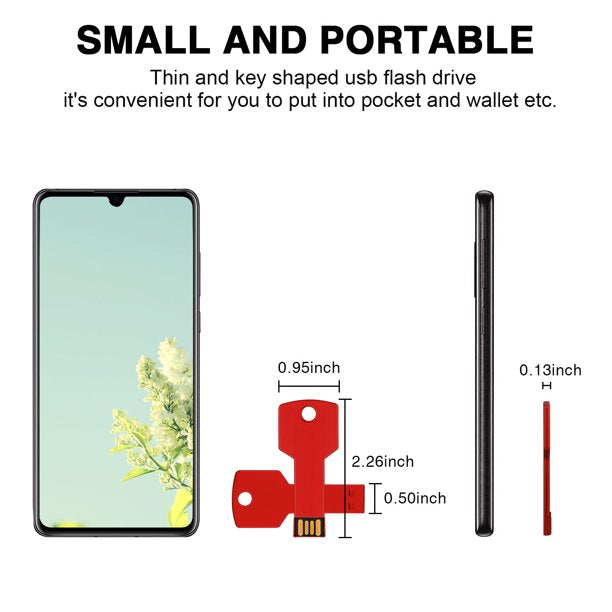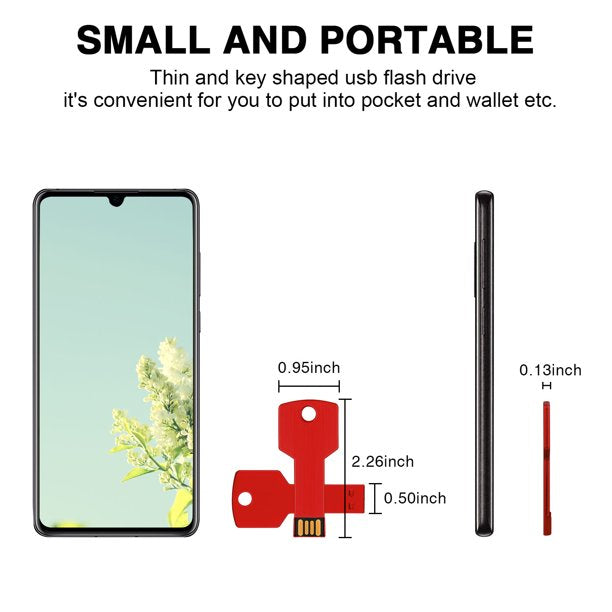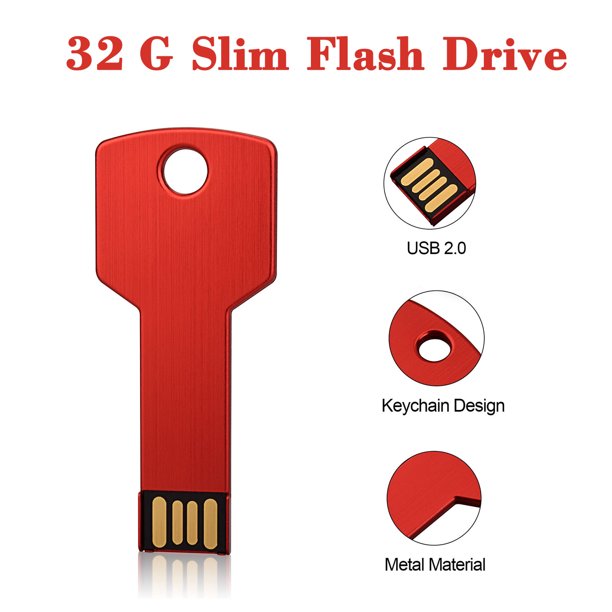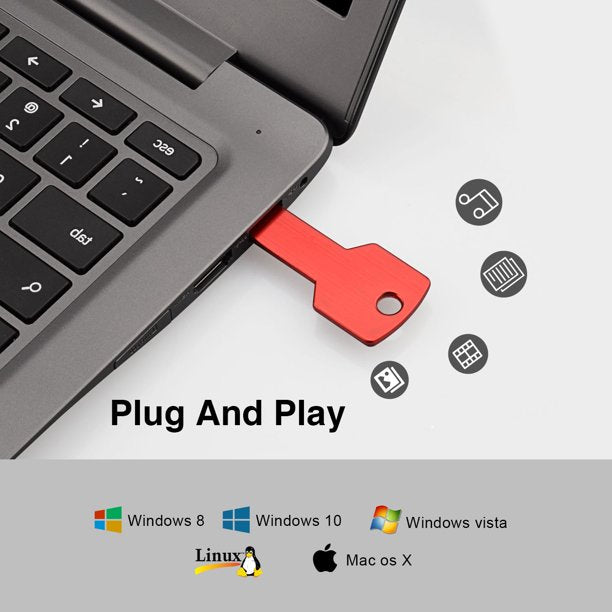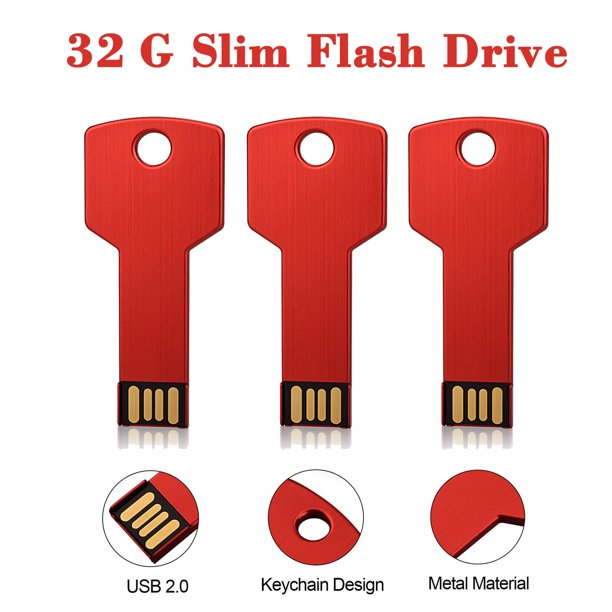 32G USB 2.0 Flash Drive TOPESEL Metal Key Shape Slim Thumb Drive Memory Stick Pen Drive Red
Shipping calculated at checkout.
About This Item
Widely Use
Support Windows 7 / 8 / 10 / Vista / XP / Unix / 2000 / ME / NT Linux and Mac OS, compatible with USB 2.0 and 1.1 ports.A perfect suit to store digital data for school, business, or daily usage. The digital data includes music, video, photos, movies, manuals, software, etc. 
High Quality
Made of aluminum alloy and grade-a chip, the thumb drive is durable and reliable.it can be waterproof, shockproof, dust-proof, also high-speed transfer files, photos, videos.
Friendly Design
Pen drive without a cap, no worry to lose the cap and you don't need to waste time to find it out. With hole design, you can easily attach it to your key-chain, package. Key shape design brings the benefit of super slim size, lightweight, easy carry.
Ideal gift
With its bright red color and unique key shape, our memory stick is very easy to recognize in a pile of USB flash drives. It is an ideal and practical gift for family, friends, or children.
Specifications:
Size: 4.5"x4"x1.1 "
Weight: 0.01lbs/0.2oz
Capacity: 32G
Colors: Red
Interface: USB 2.0 USB 1.1 Type-A
Operating temperatures: 32o F to 140o F (0o C to 60o C)
Storage temperatures: -4o F to 185o F (-20o C to 85o C)
Durability: 50,000 times read and write
Package: 3 x USB Flash Drive
Flash Drives Friendly Tips:
1. Some of the listed capacity on a Flash storage device is used for formatting and other functions and thus is not available for data storage. As such, the actual available capacity for data storage is less than what is listed on the products. The actual available capacity: 29.4GB-29.6GB
2. 100% Risk-free Satisfaction Guarantee from the Date of Purchase
* We offer you 100% after-sale service and risk-free satisfaction guarantee and lifetime technical support to enhance your confidence to buy TOPESEL USB flash drives.
* Any questions or concerns, please do not hesitate to contact
Products you may like
You may be interested in related products or accessories. Things that should go with your camera