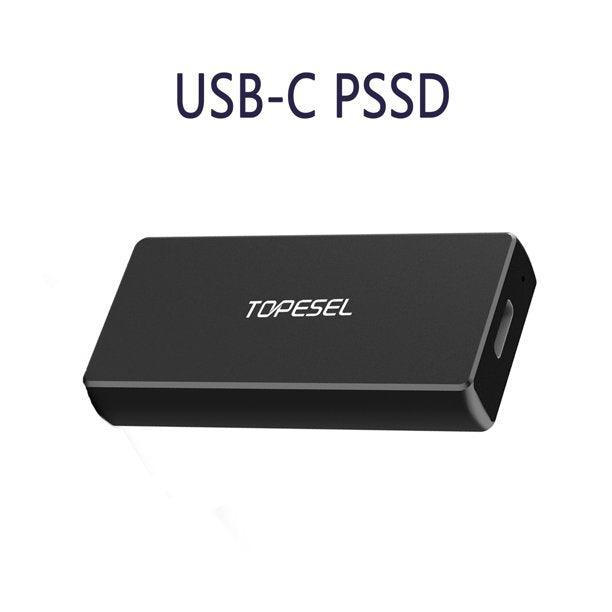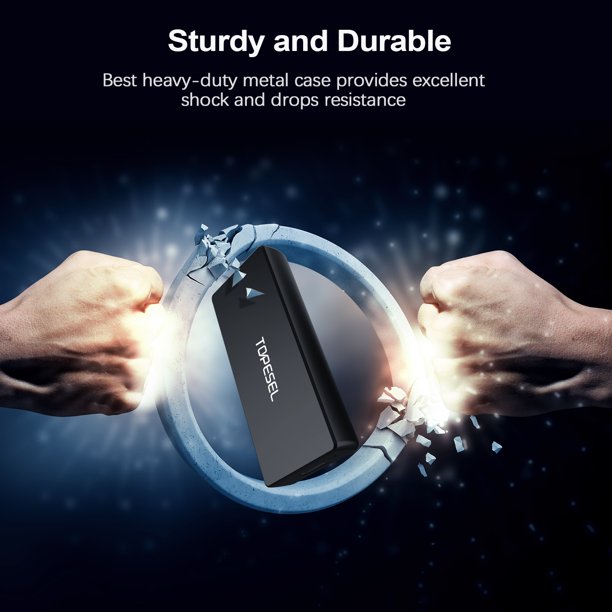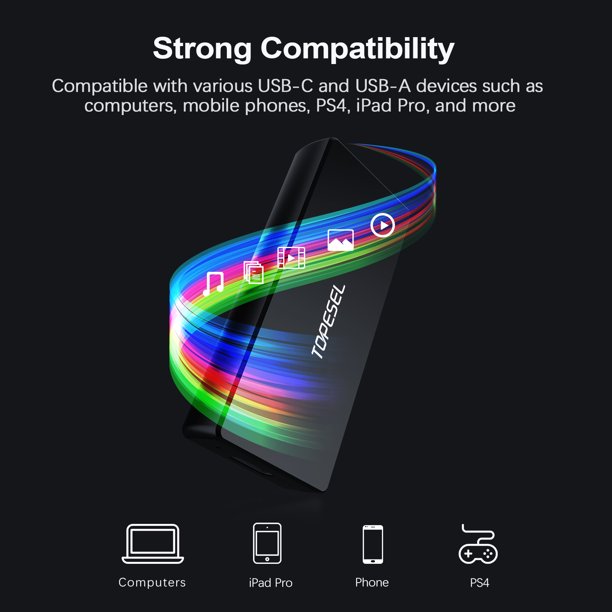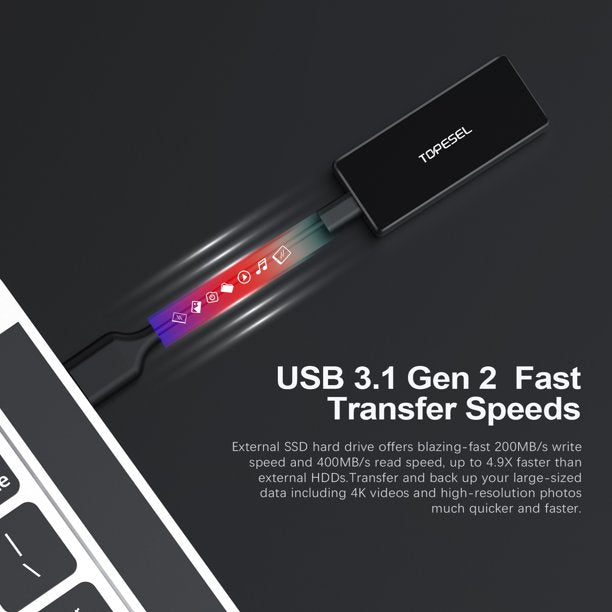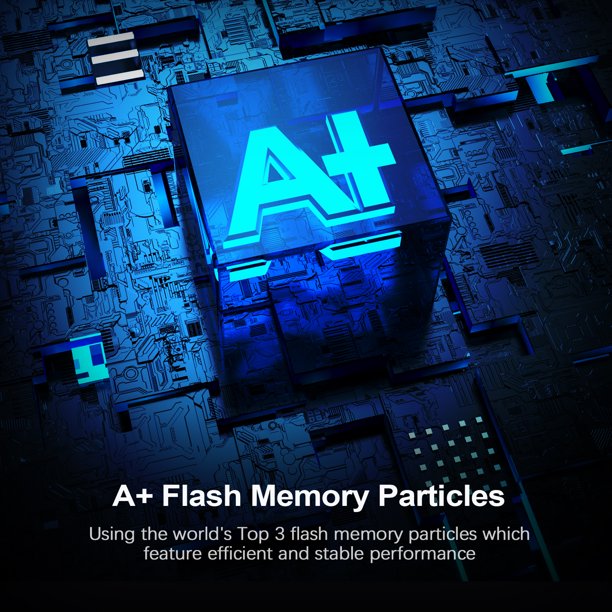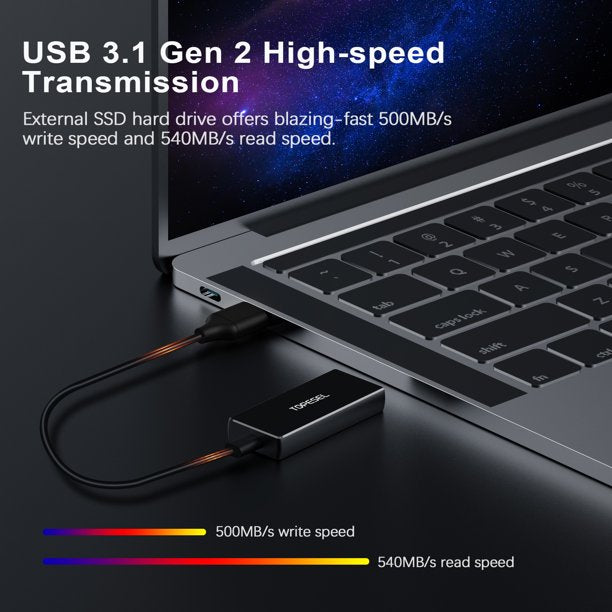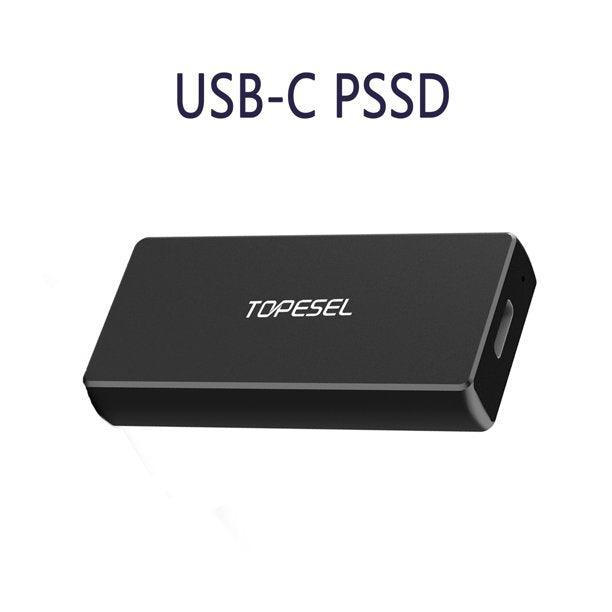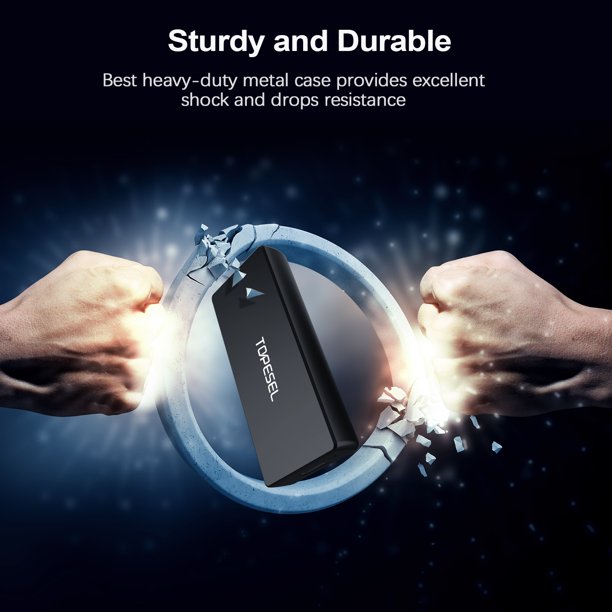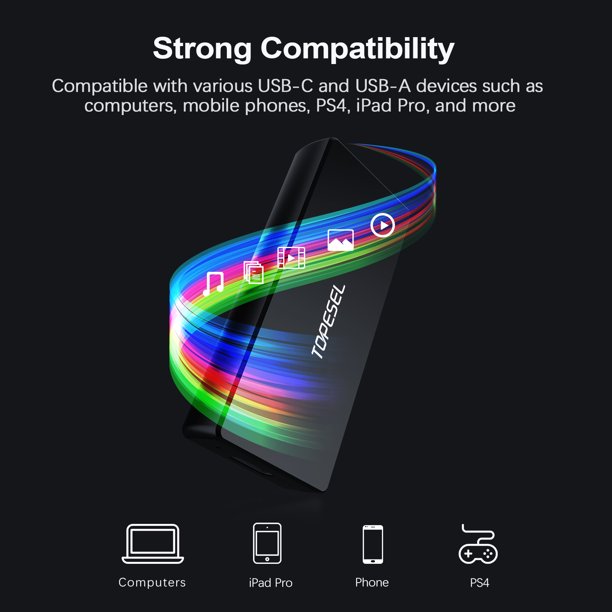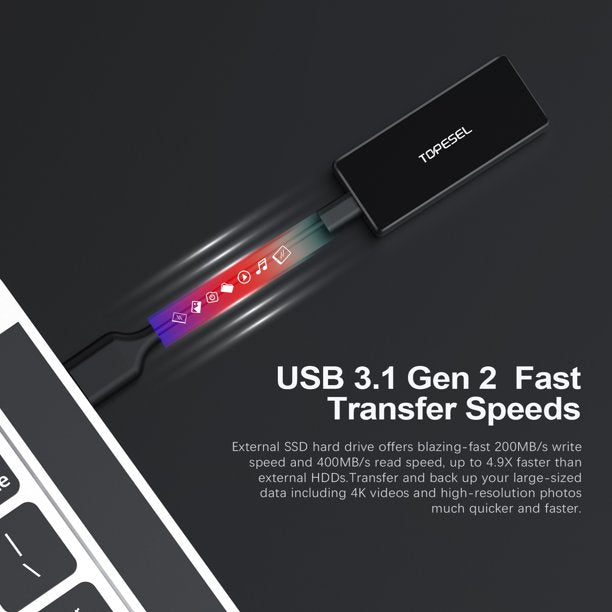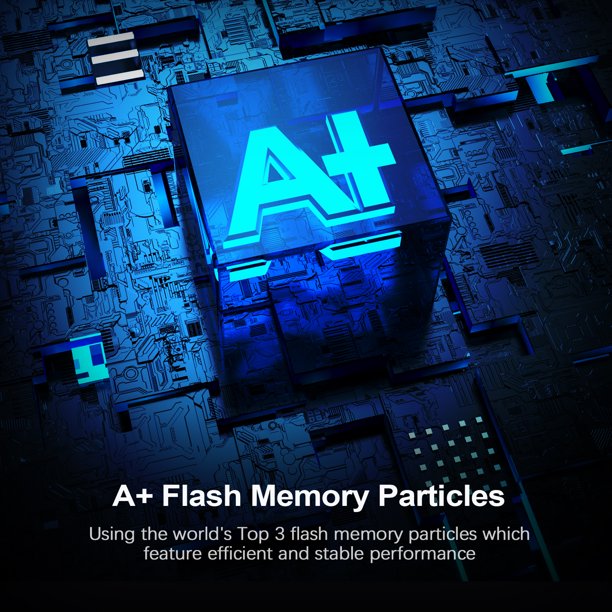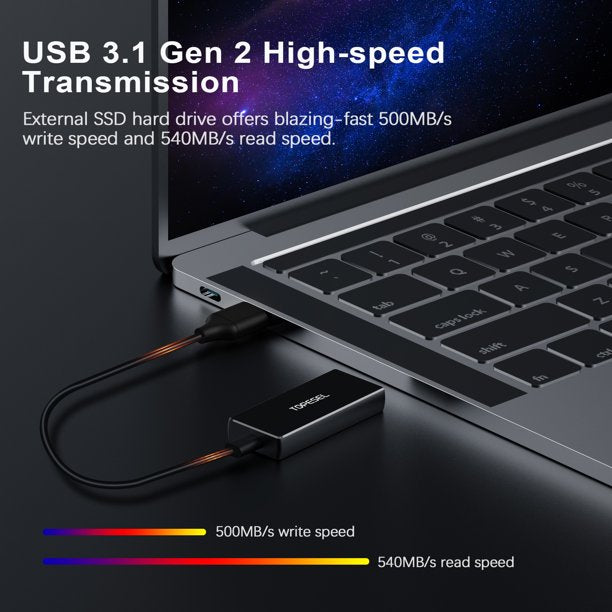 Topesel External SSD USB-C Portable SSD Up to 540MB/s USB 3.1 Portable Solid State Drive
Shipping calculated at checkout.
About This Item:
High-speed Transmission
With up to 540MB/s read speeds, 500MB/s write speeds. it can greatly improve transmission speed, transfer large files like HD movie in seconds, ultra-fast experience.
Small size and lightweight
This hard drive has high performance and large capacity and is smaller than a smartphone, can easily slide in your pocket or purse to take work and entertainment.
Specifically Made Stable
Metal look, durable, dust and waterproof, keeping portable SSD cool for reliable data transfer and low power consumption.
Storage Capacity
A large capacity SSD is convenient to store more data or information, so it can solve the problem of insufficient storage and improve operation speed to make your experience smoother.
Fully Compatible
External SSD hard drives are for you to select . Comes with USB A to C cable to connect with all computers with a Type-A port, Plug-and-Play for compatibility with Windows, Mac, Android, and Linux system and so on. Also supports laptops and smartphones with USB C ports using a connector.
Meet your needs
Can store high-resolution photos, videos, and sound files to meet the needs of digital enthusiasts, anime creators, and other people. Also, game players can use portable SSD as an Xbox, PS4 external storage to read game content faster and get a more enjoyable gaming experience.
Specification:
Capacity: 500G
Size: 2.5"× 1"× 0.4"
Weight: 0.05 lb
Interface: Type C
Transfer Speed: up to 400MB/s read speeds, 200MB/s write speeds (Performance varies based on host configuration and test software.)
Package Includes:
1 Portable Solid State Drive,
1 Type-A to Type-C Data Cable
1 A to C Adapter
1 Storage bag.
Products you may like
You may be interested in related products or accessories. Things that should go with your camera