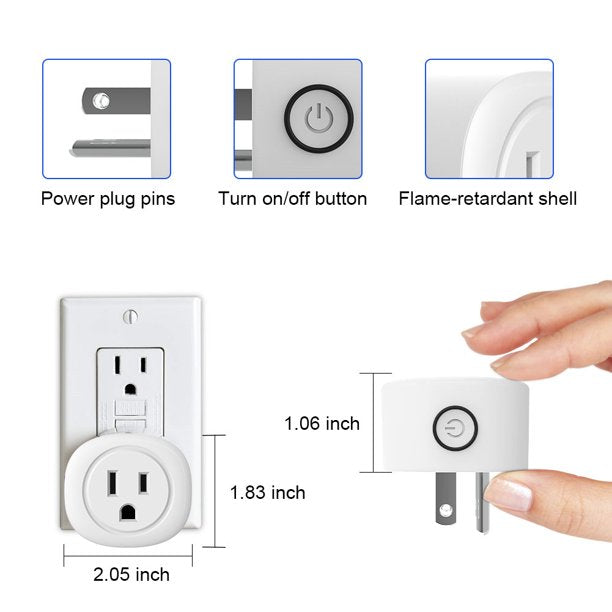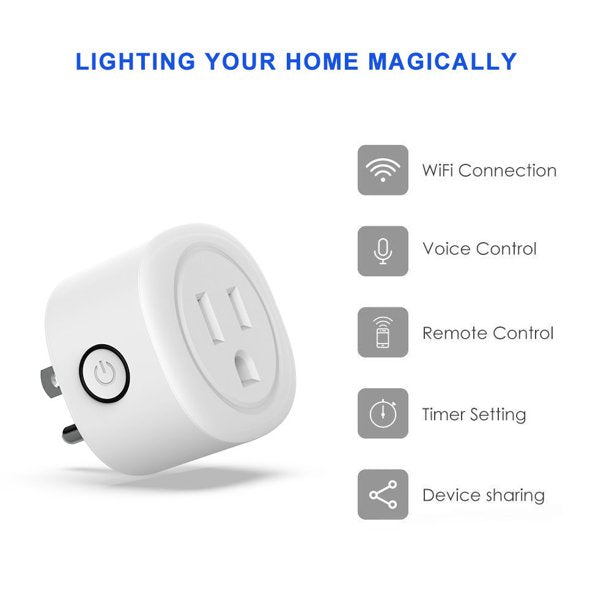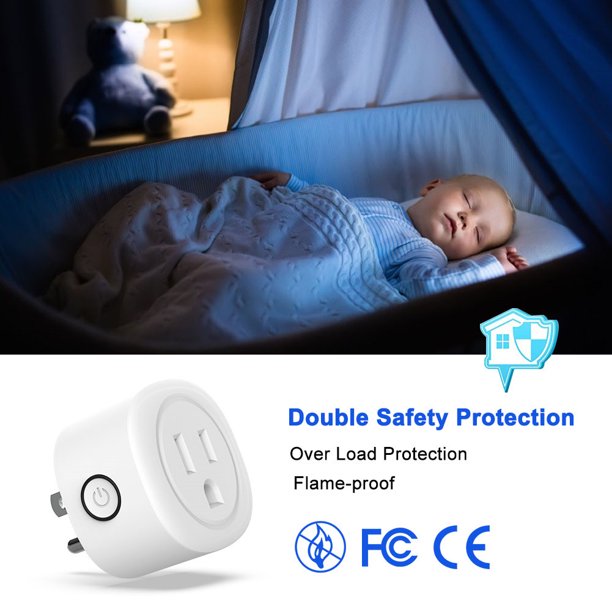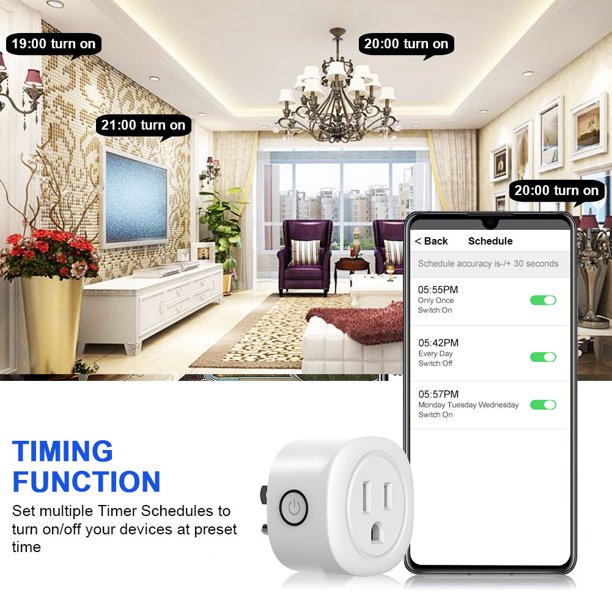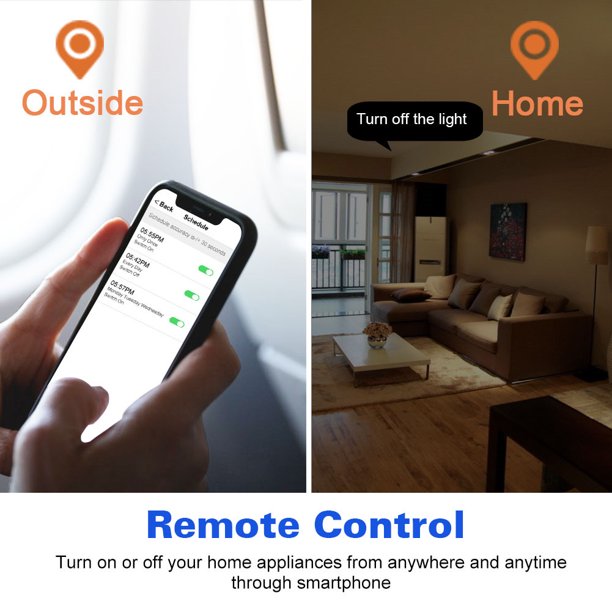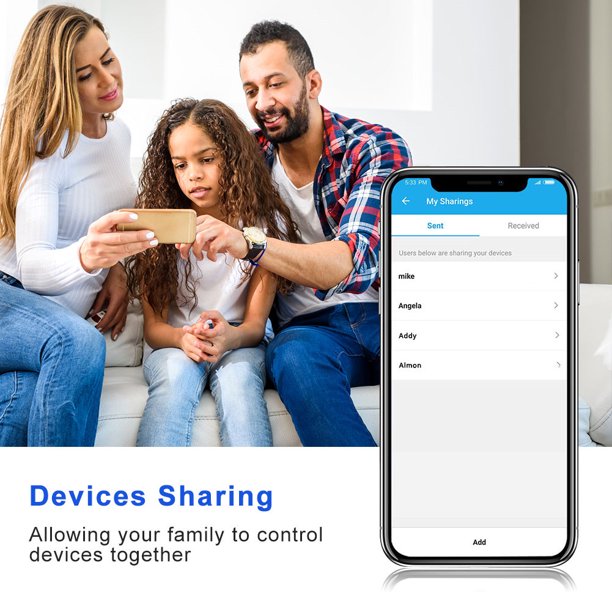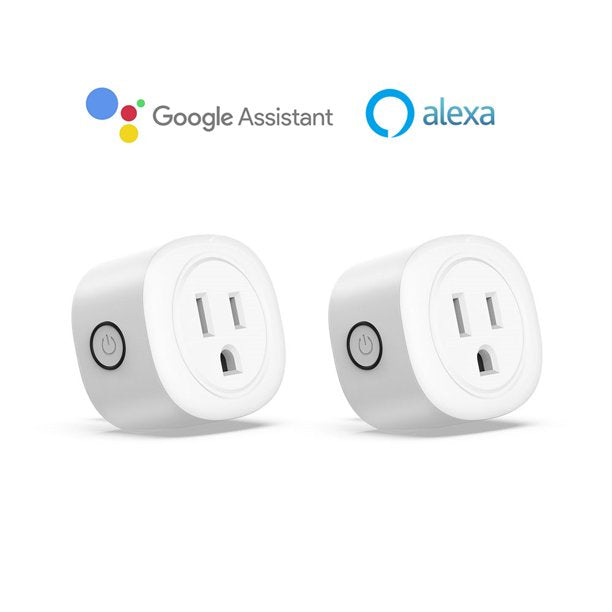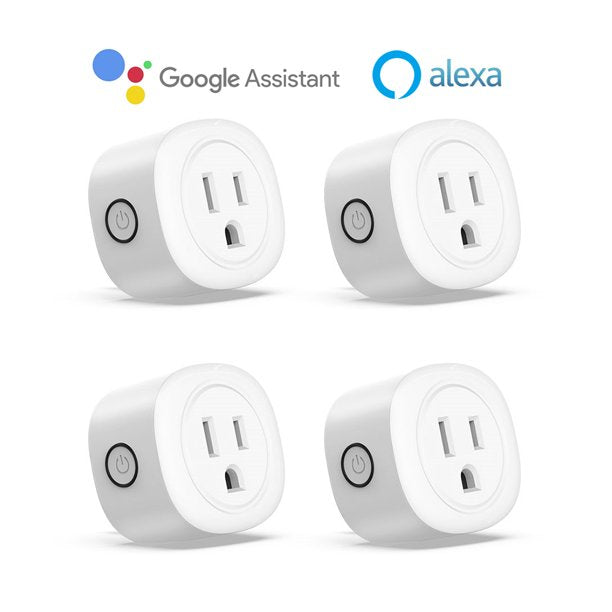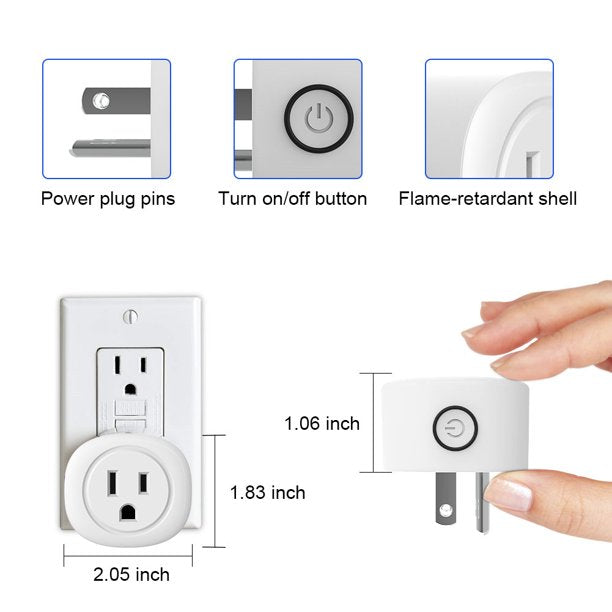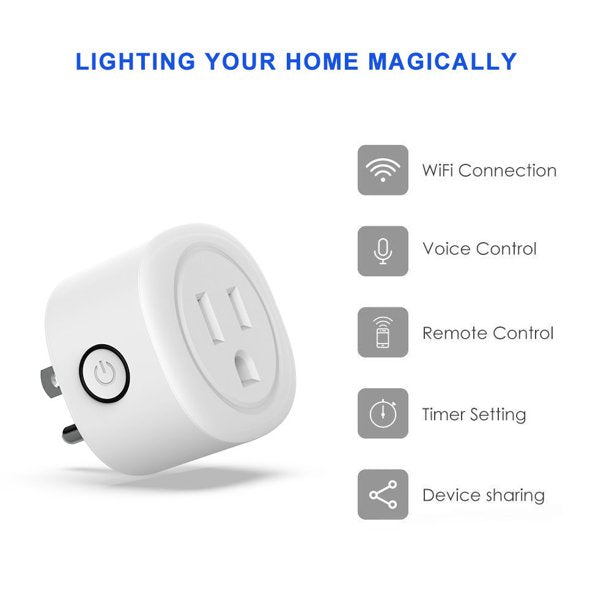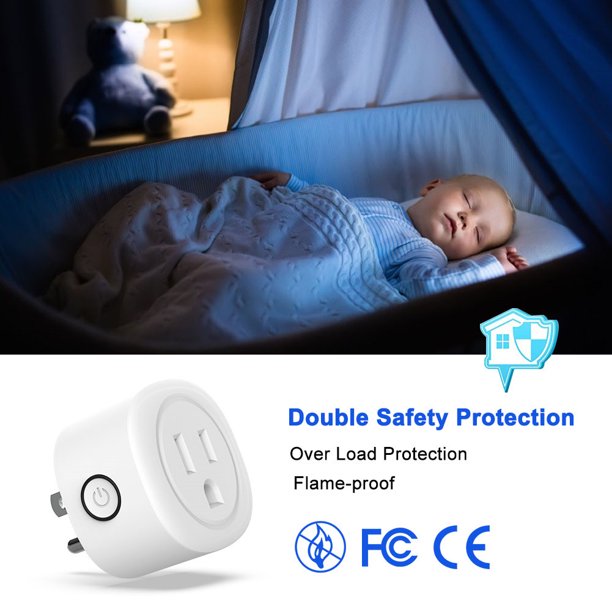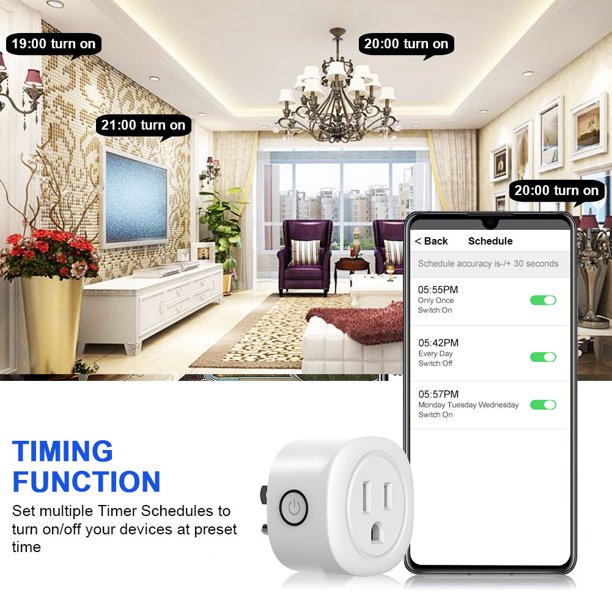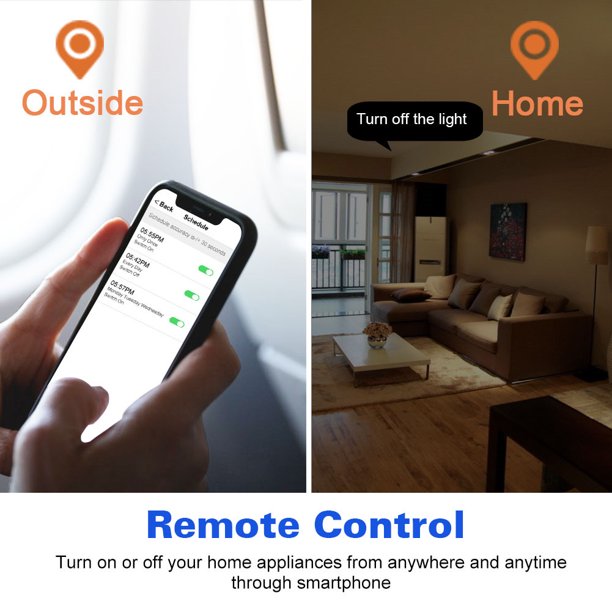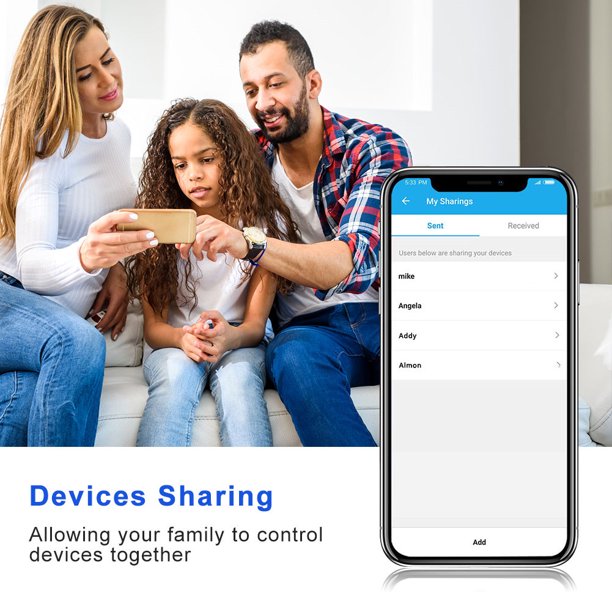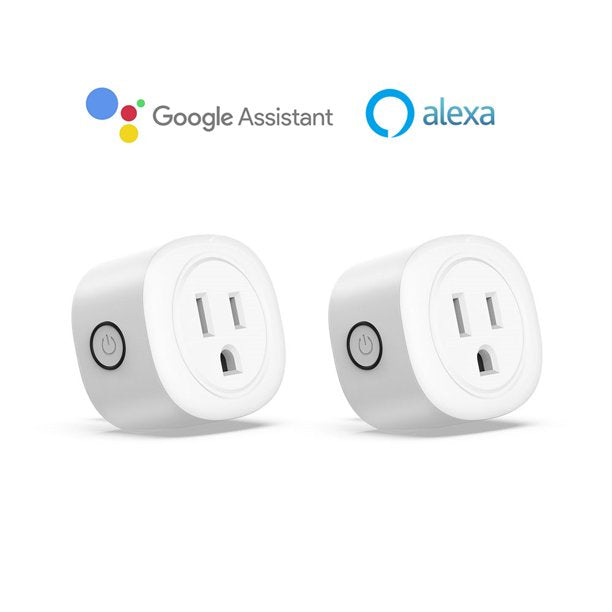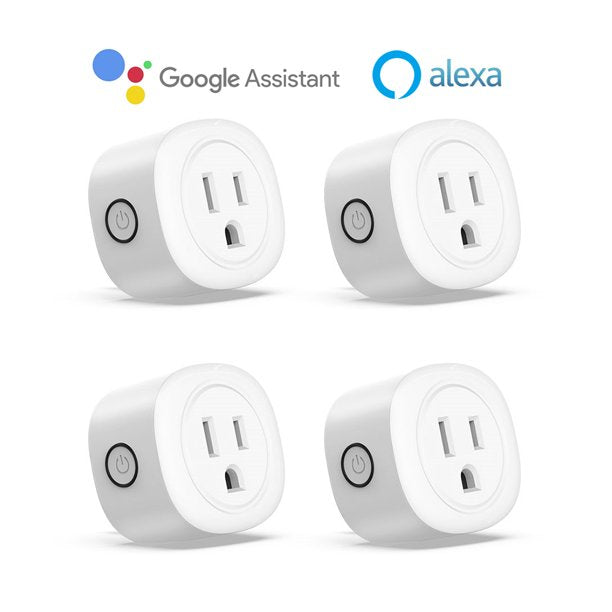 Topesel 2/4 Pack Smart Plug Mini Wifi Outlet Work with Google Home Alexa Remote Control Voice Control Timing
Shipping calculated at checkout.
About This Item:
Easy to Set Up
Plug the smart socket into the socket, then press the power button to turn on the socket and long press to connect the network. You can use a smartphone or tablet to remotely control your device by the "Smart Life" app.
Safe and reliable
Our smart sockets are made of PC fireproof material, which has been tested many times. Give you a safe and reliable product.
Voice Control
Smart plugs that work with Alexa, Google Home Assistant, turn on/off your home appliances with the smart plug by simply giving voice commands to Alexa or Google Assistant. No Hub Required.
Remote Control from Anywhere & Anytime
No need to worry about your home appliances not being turned off when you are away or traveling. As long as there is Wi-Fi, you are able to control your devices remotely after downloading the "Smart Life" APP. Support Android /IOS system.
Timing Function
Switch your home appliances on/off automatically and intelligently by setting a specific time with the smart plug. Smart control your home appliances, reduce energy use and save the electric bill and have a more convenient life.
Device Sharing
The same smart socket allowed multi-person to control. Care for your families wherever you are by sharing the device.
Widely Used Application
The smart Wi-Fi plug is easy to install and can be used for any household appliances, such as lamps, toasters, fans, and electrical equipment. Suitable for current less than 10A appliance. Support only a 2.4GHz Wi-Fi network. FCC CE certified.
How to use the "Smart life" App
Step 1: Search "Smart Life" on App Store or Scan the QR code on User Manual to download and install it.
Step 2:Please make sure the smart plug and your phone connect to 2.4G WIFI in your home.
Step 3:Registration and log in "Smart Life" account.
Step 4:Plug the wifi smart Plug into the socket.
Step 5:Add Device > Electrical Outlet, confirm the device in the App and then complete the configuration.
Specifications:
Maximum Rated Current: 10A
Rated Voltage: 110-125V
Wireless Frequency: Wi-Fi 2.4GHz Only
Material: ABS flame-proof material
Working Temperature: 0 ℃ - 40 ℃
Support System: Android \IOS
Product Dimension: 52*46.5*27mm/2*1.8*1 inch
Product Weight: 51.8g/1.83oz
Model: PG05
Package includes:
2 Smart Plug
1 User Manual
Products you may like
You may be interested in related products or accessories. Things that should go with your camera