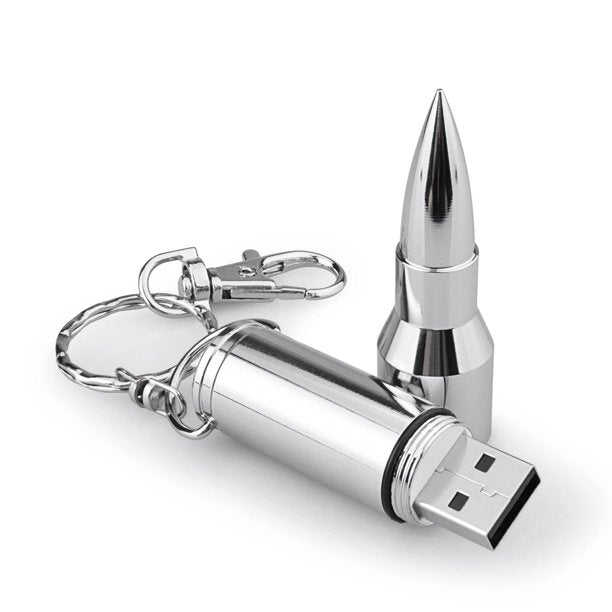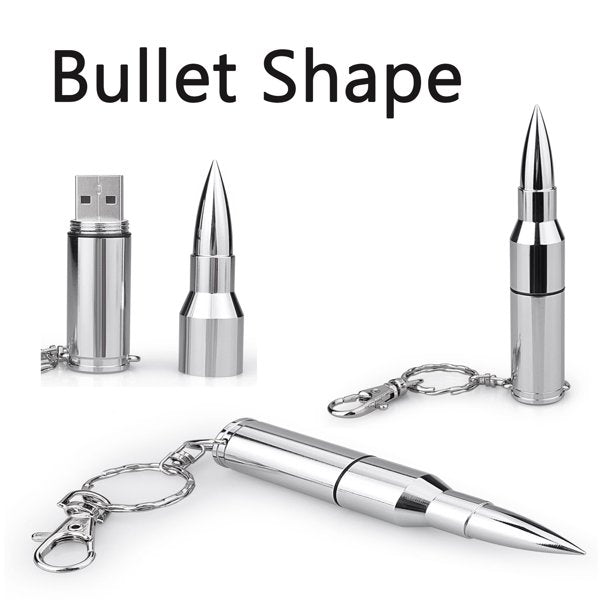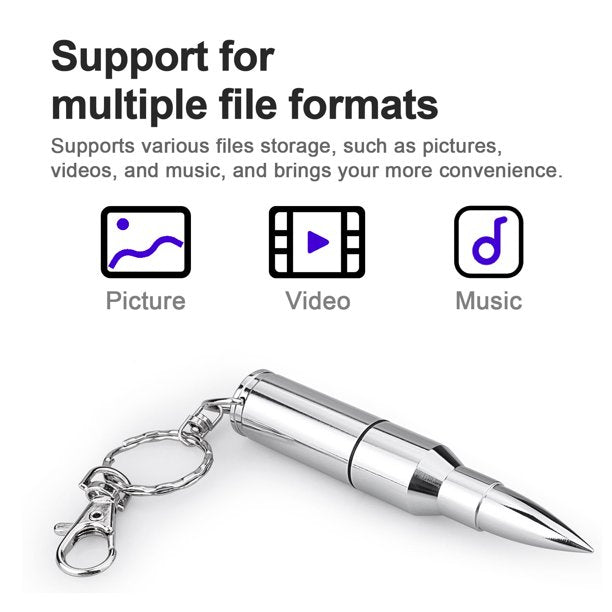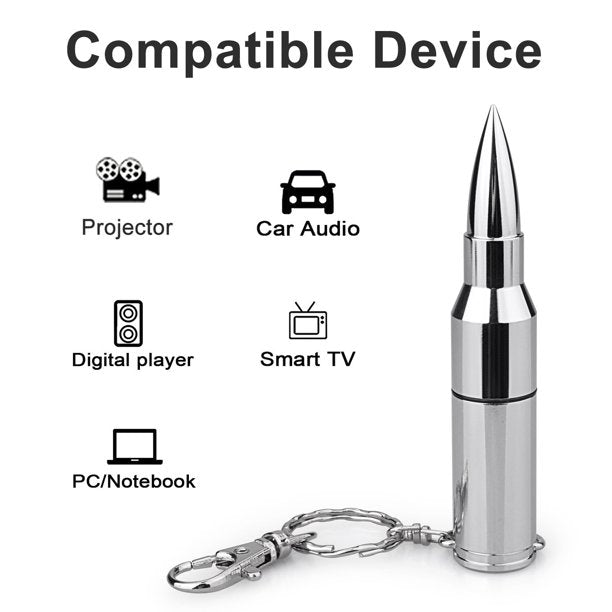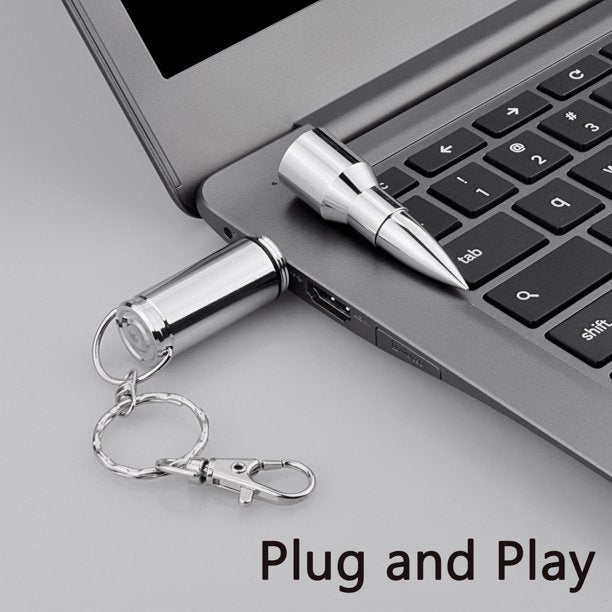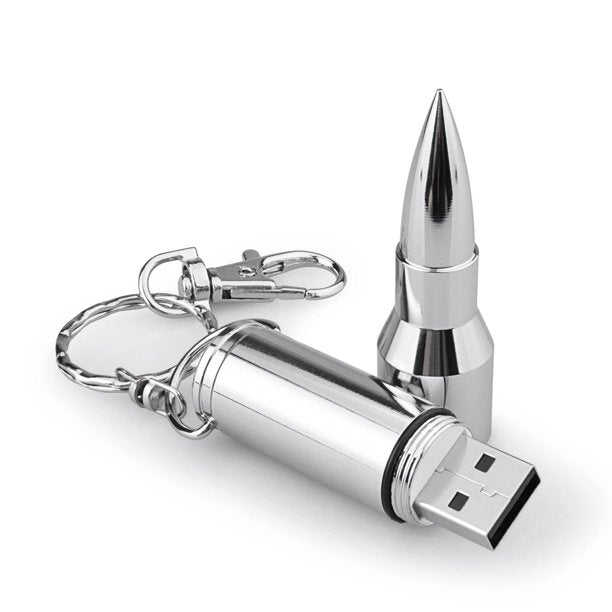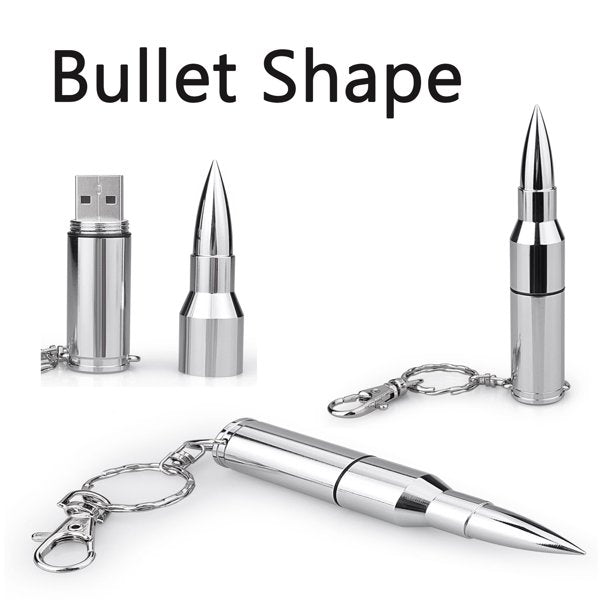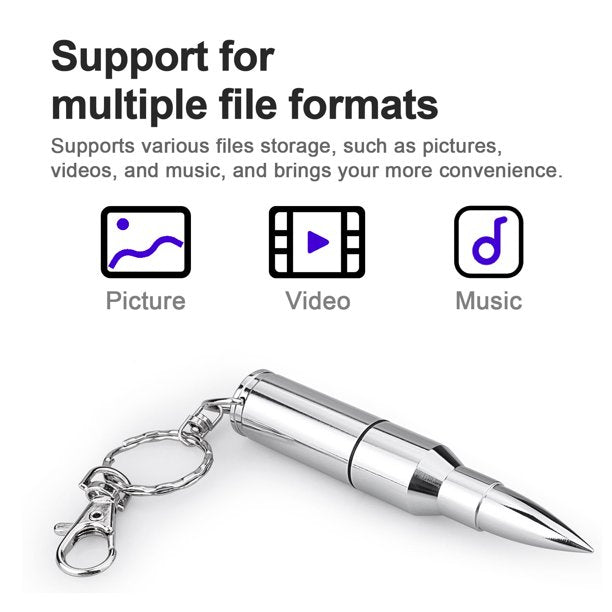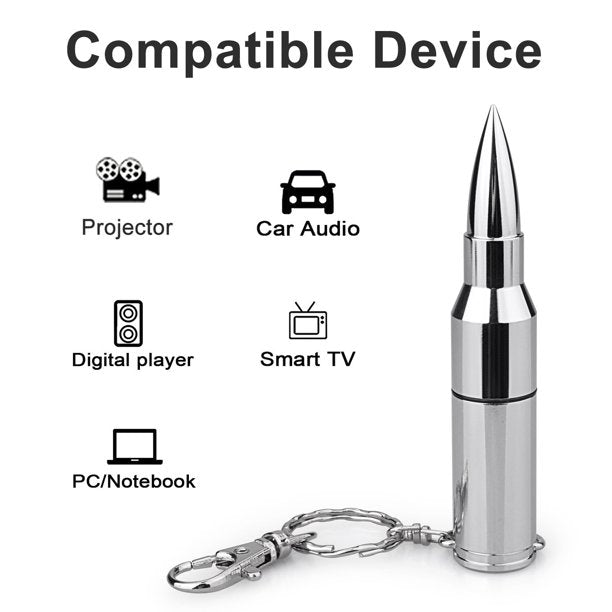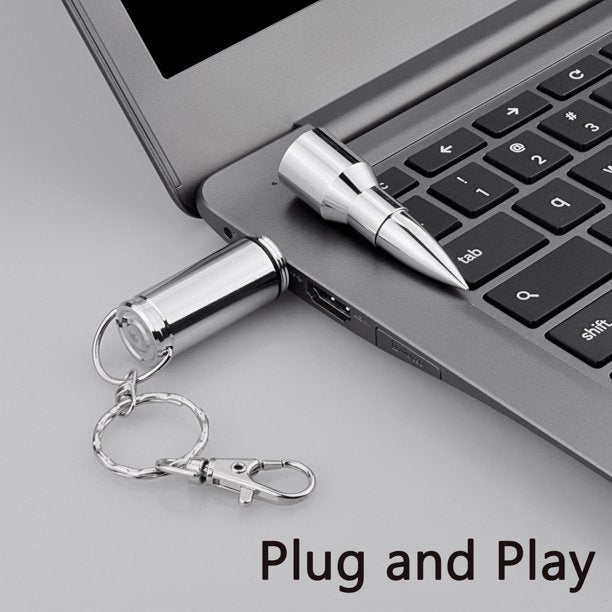 Topesel 64GB Bullet Shape USB Drive Flash with Keychain, Metal Thumb Drive-Silver
Shipping calculated at checkout.
About This Item 
High Compatibility
This usb flash drive has a metal surface to avoid leaving your fingerprint on it. It can work well on Windows NT/ME/2000/XP/7/8/10 and above, it is also compatible with Linux and Mac OS 10.3 and above.
Cool Design
Cool Design, there is a loop at the end of the usb thumb drives for a lanyard or key ring to keep it safe or on your keys.
Storage & Transmission
The pen drives are suitable for digital data storing, transferring and sharing. Save Data in Forms of Music, Photos, Movies, Designs, Manuals, Programs, Handouts; MP3, MP4, RMVB, EXCEL, WORD, PDF and so on.
Plug and work
No need to install any software, just simple plug into the USB port of computer or other devices and use it!
Mini Size
New and high-quality portable storage device, keep your digital world in your pocket in our smallest package
Topesel 3D Bullet Flash Drive USB 2.0 Metal Pen Drive Jump Drive Thumb Drive Memory Stick with Key Chain, Silver
Specifications
USB Interface: USB 2.0
Reading Speed: 25~30MB/s
Writing Speed: 8~10MB/s
Operating Systems: Windows 7/ 8 /10/Vista/XP/2000/ME/NT Linux and Mac OS
Color: Silver
Size: 2.24" x 0.94" x 0.12"
Weight: 0.32 oz
Mode: U889
Package Included:
1 x Metal USB 2.0 Flash Drive
Flash Drives Friendly Tips:
1. Some of the listed capacity on a Flash storage device is used for formatting and other functions and thus is not available for data storage. As such, the actual available capacity for data storage is less than what is listed on the products. The actual available capacity: 29.4GB-29.6GB
2. 100% Risk-free Satisfaction Guarantee from the Date of Purchase
* We offer you 100% after-sale service and risk-free satisfaction guarantee and lifetime technical support to enhance your confidence to buy TOPESEL USB flash drives.
* Any questions or concerns, please do not hesitate to contact
Products you may like
You may be interested in related products or accessories. Things that should go with your camera