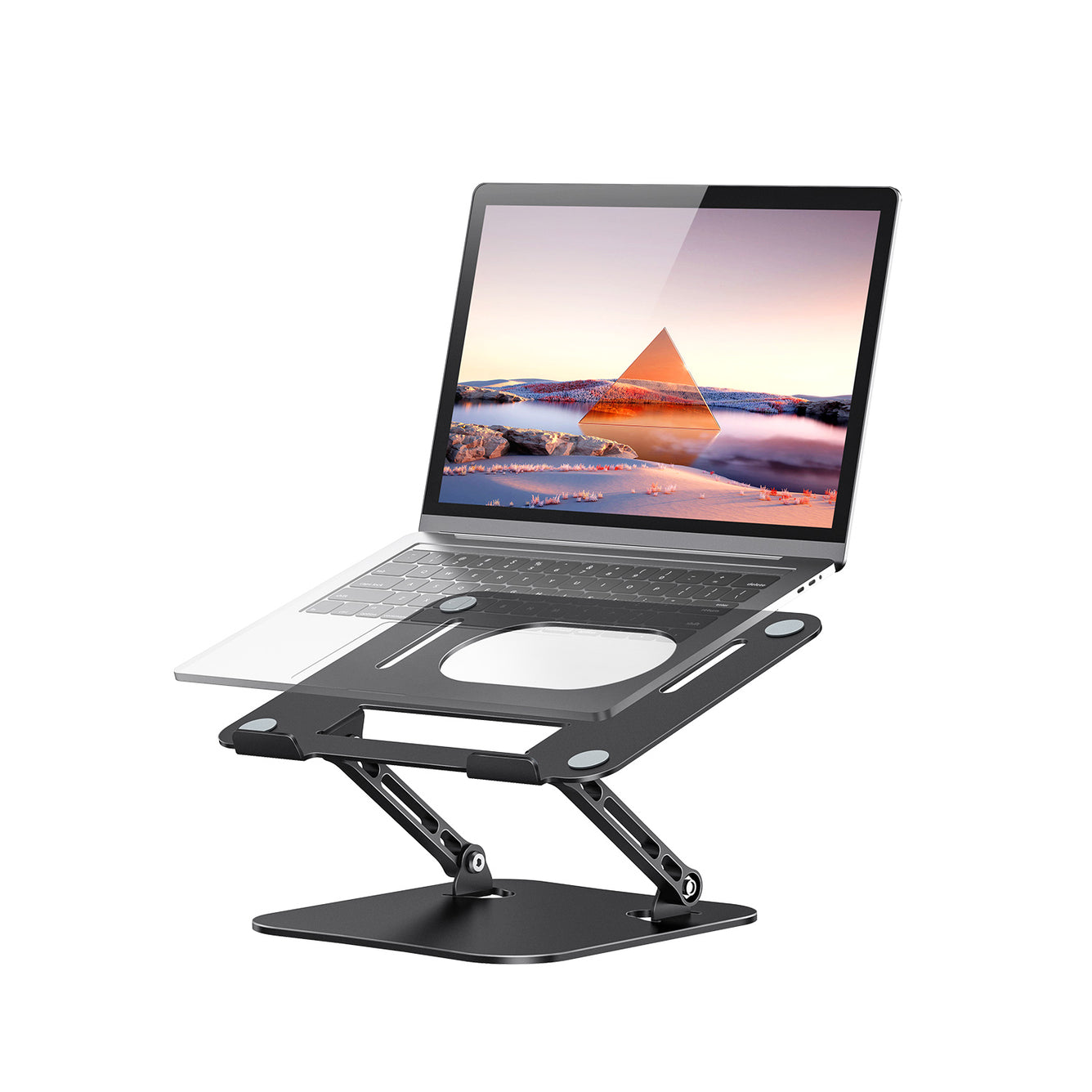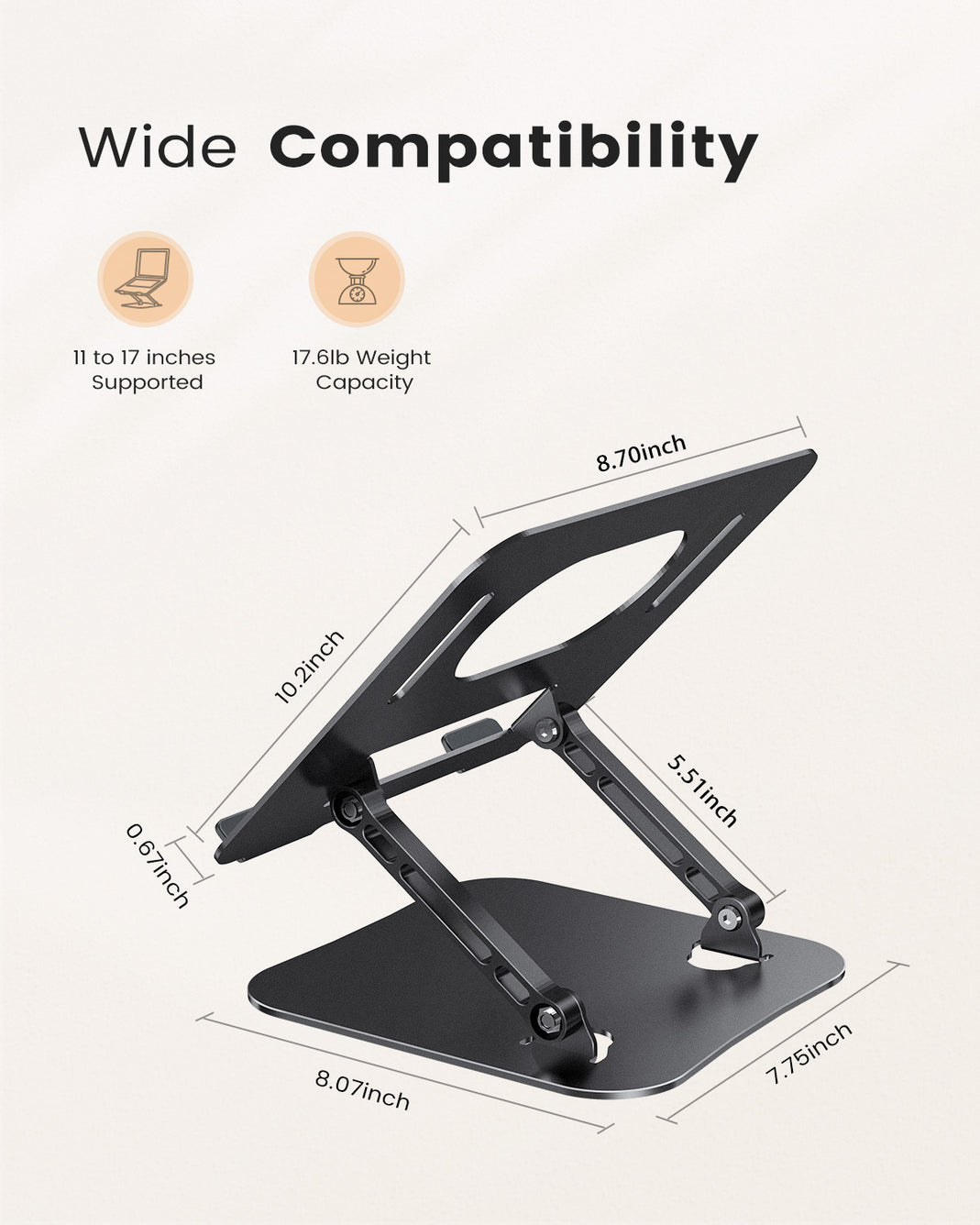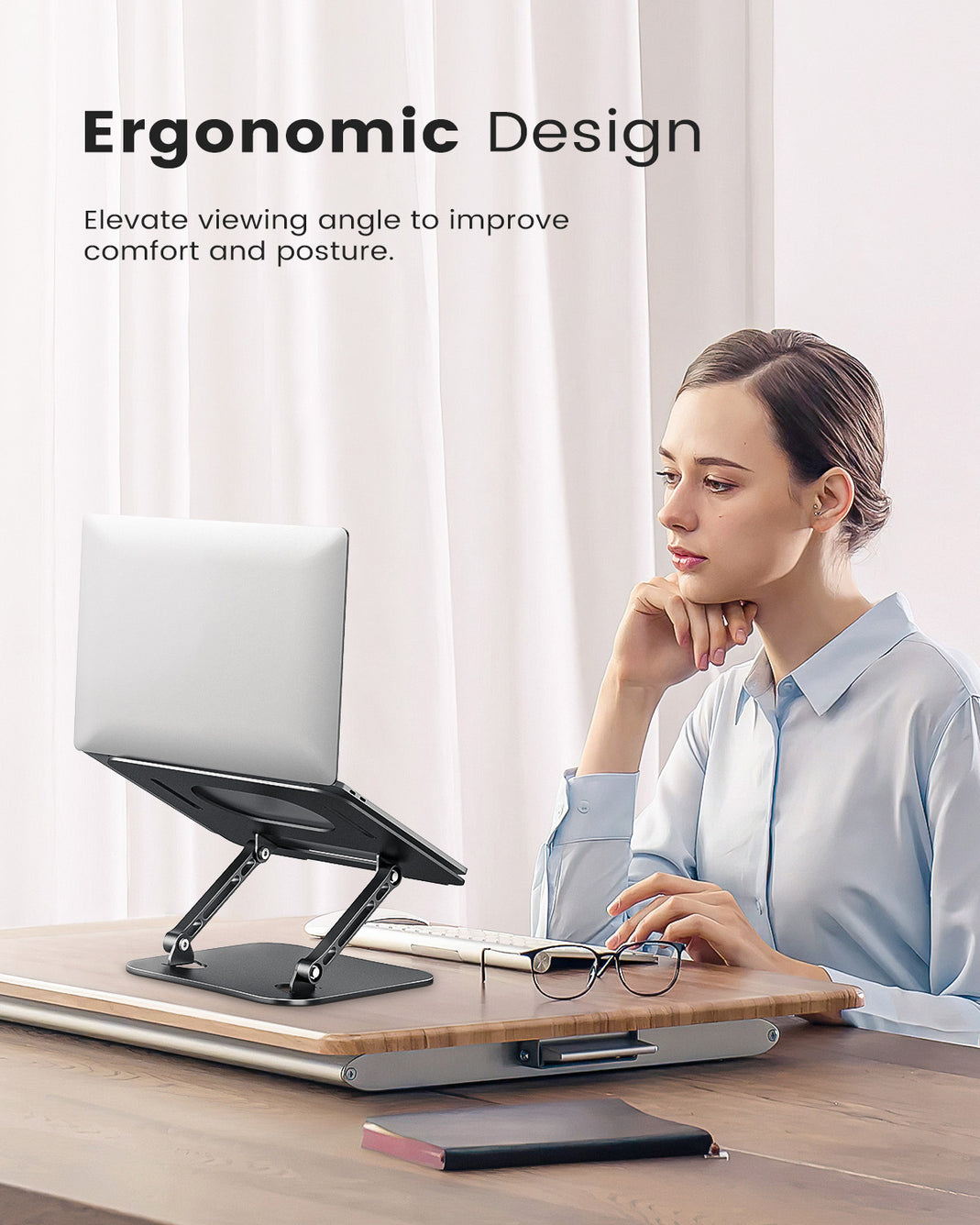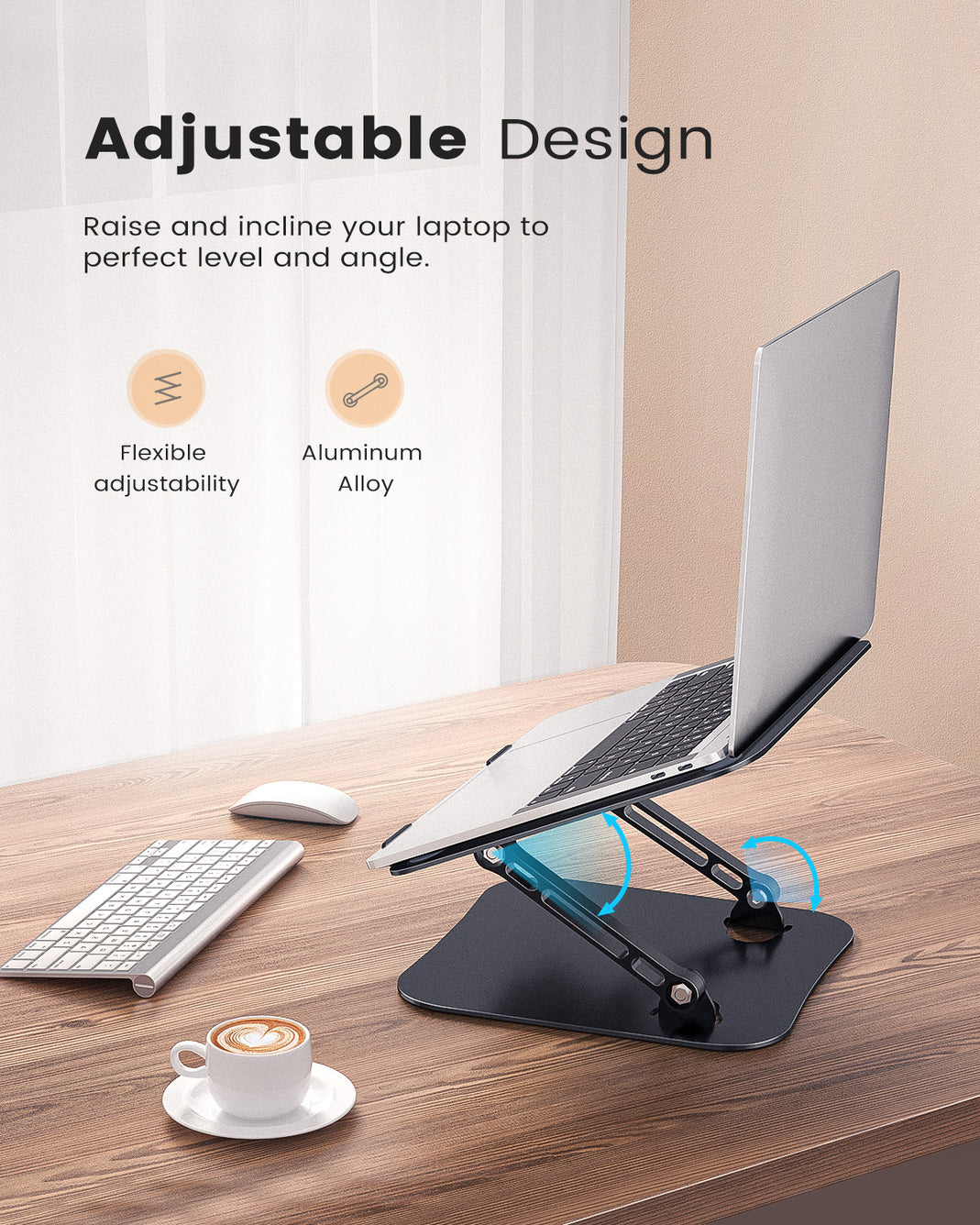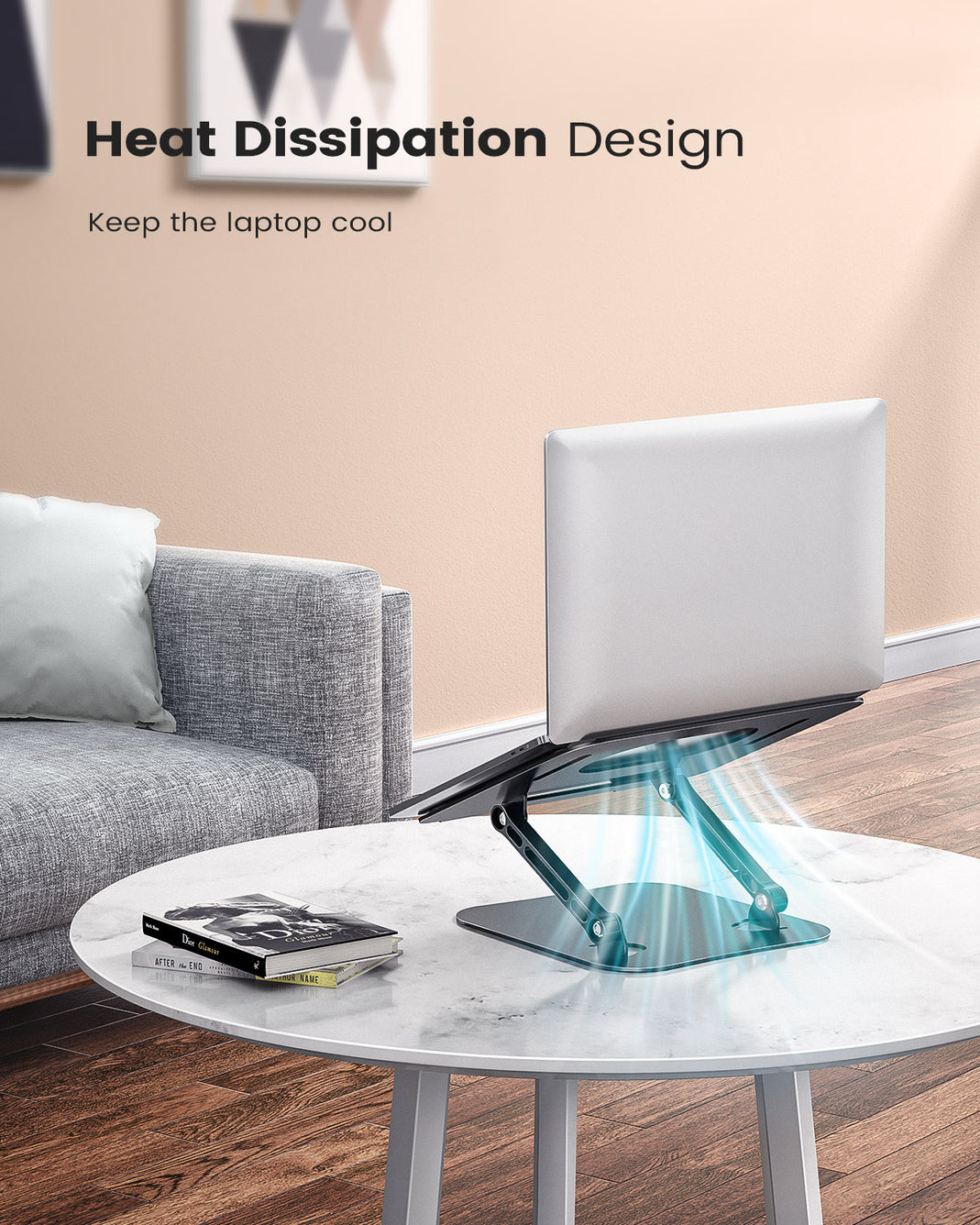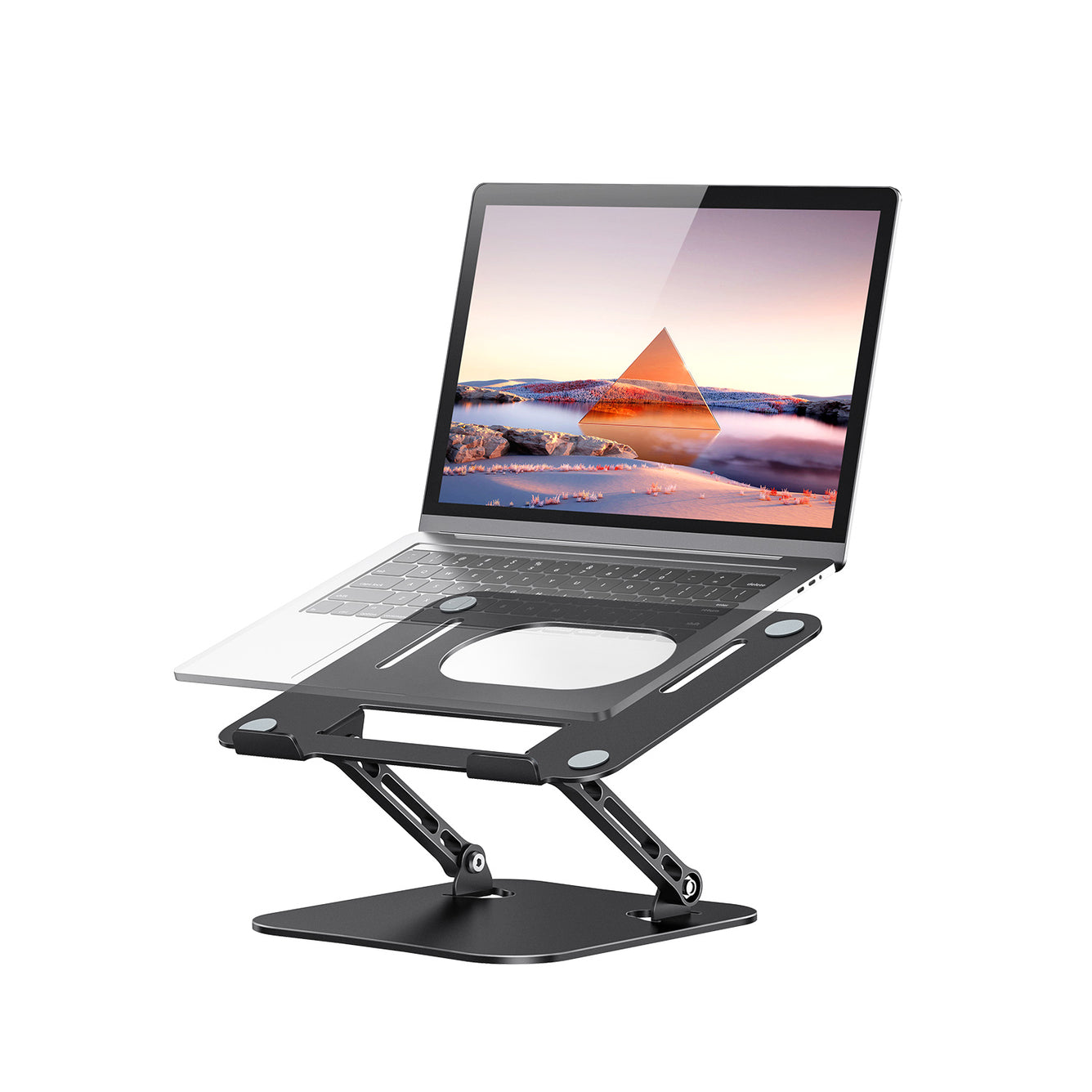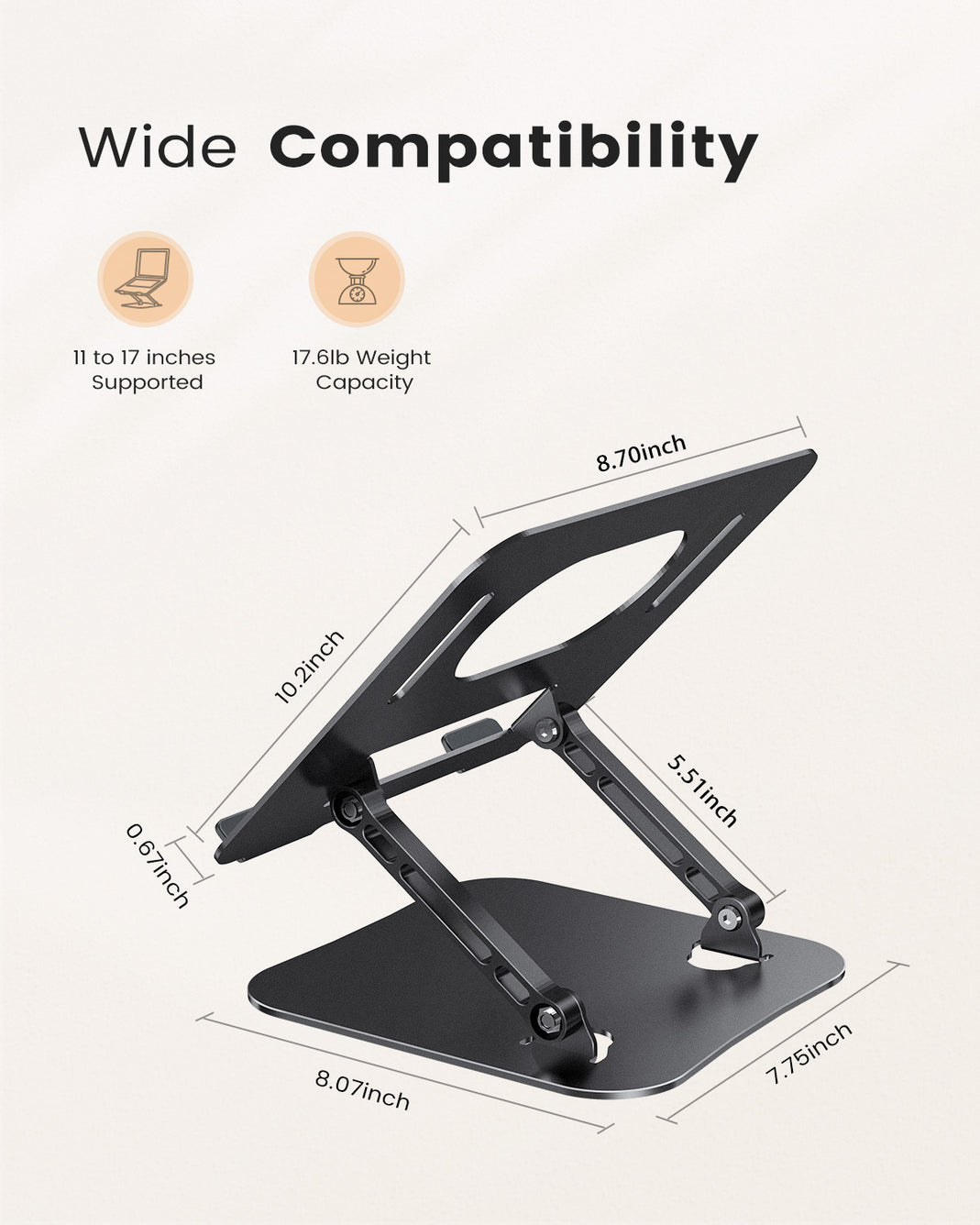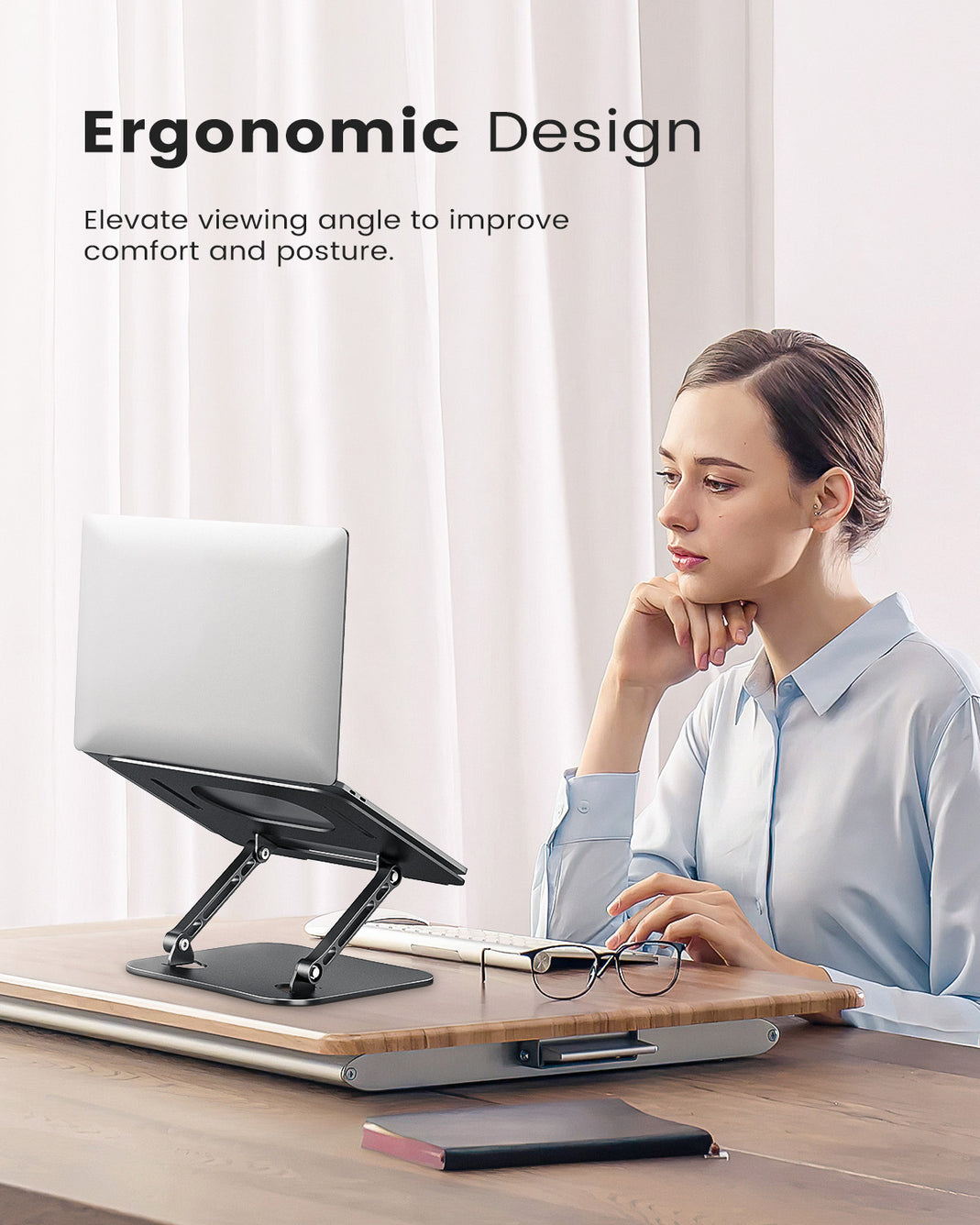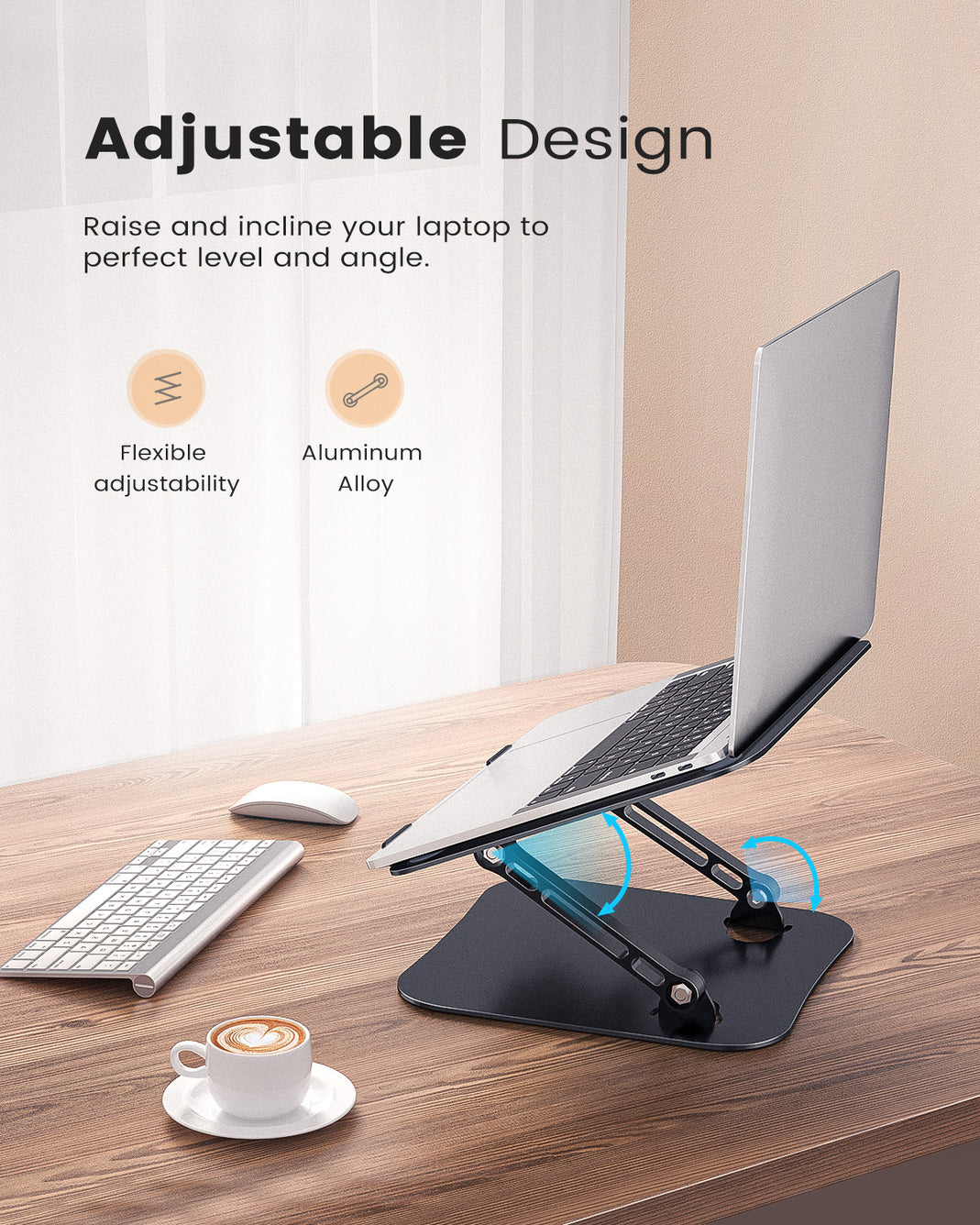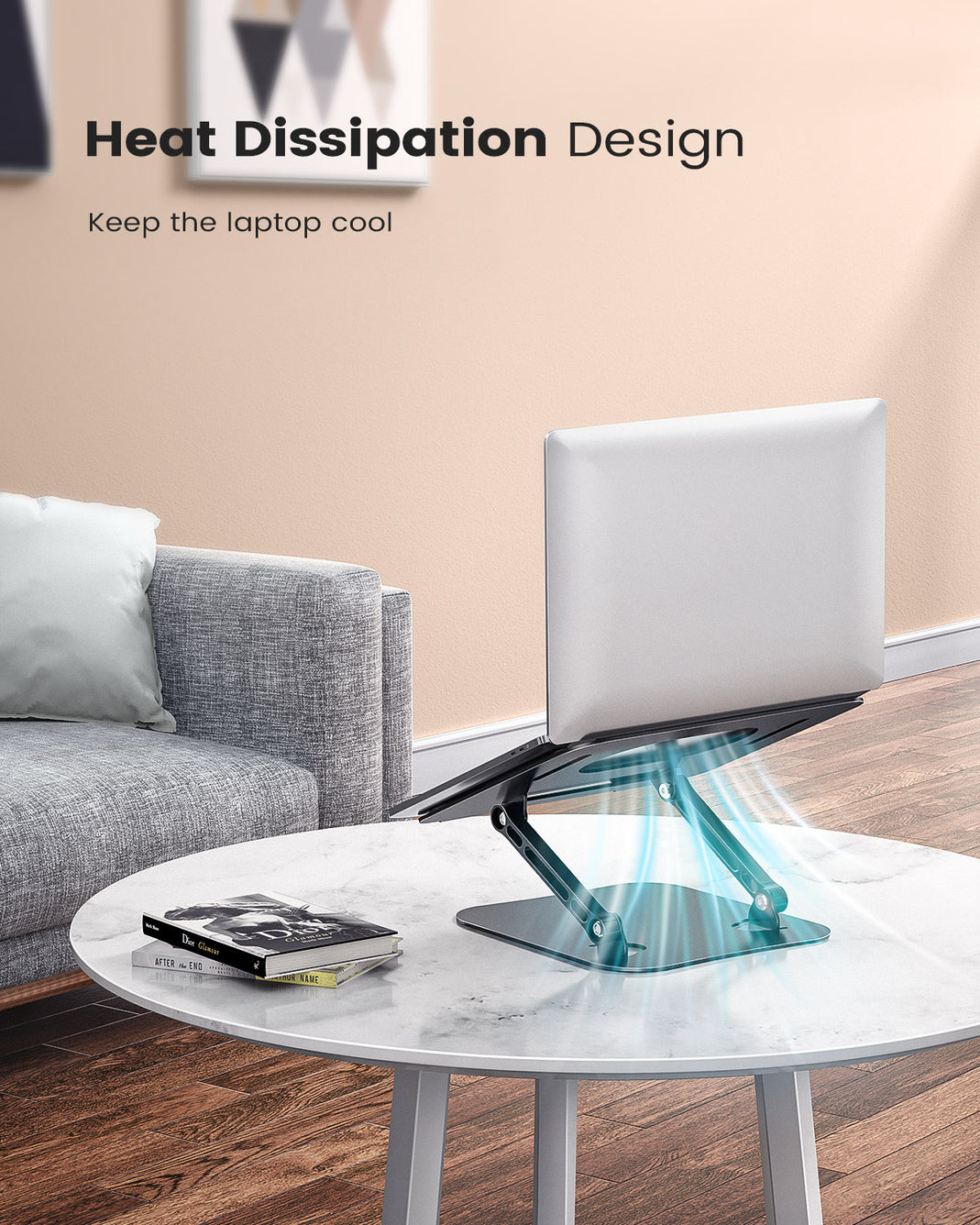 TOPESEL Aluminum Adjustable & Foldable Laptop Stand Riser Portable Laptop Holder
Shipping calculated at checkout.
Universal Use
This laptop stand with a spacious panel supports all notebooks up to 17in, compatible with HP, Mac, ASUS, Acer, Surface, ThinkPad, DELL, Lenovo, Samsung, Chromebook, gaming laptops, and more.
Ergonomic Design
This laptop stand for desk is easy to elevate and tilt your laptop to a perfect viewing angle to reduce eye strain, neck stiffness, and back pain, making your work, study, or entertainment more comfortable.
Sturdy & Stable
This computer stand constructed in the high-grade aluminum alloy is built with a larger heavier base to keep always stable while adjusting. Anti-slip rubber pads and protective hooks hold your loved laptops in place.

Considerate Design
This laptop holder lifts your laptop up and creates room under the tray to store your keyboard, freeing up more space to keep your desktop neat. And it is specially vented for dissipating heat.
Compact & Portable
Measuring in 10inches long and 1.3inches thick when folded, this laptop riser is easily fit in your laptop bag or backpack to get work or play done in comfort anywhere.
Products you may like
You may be interested in related products or accessories. Things that should go with your camera