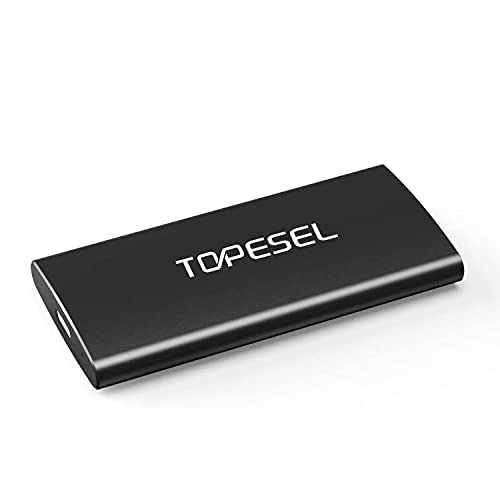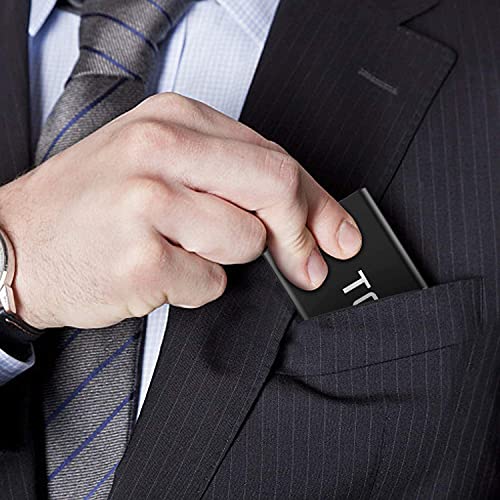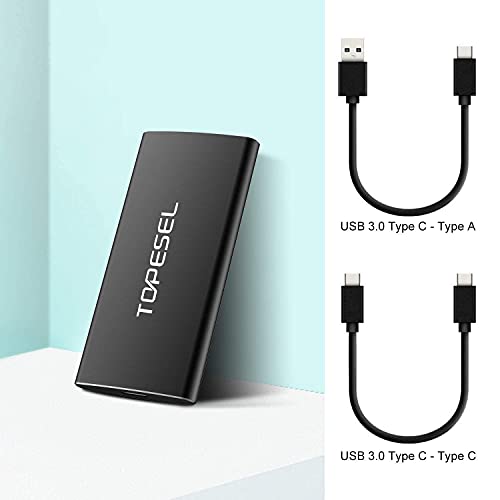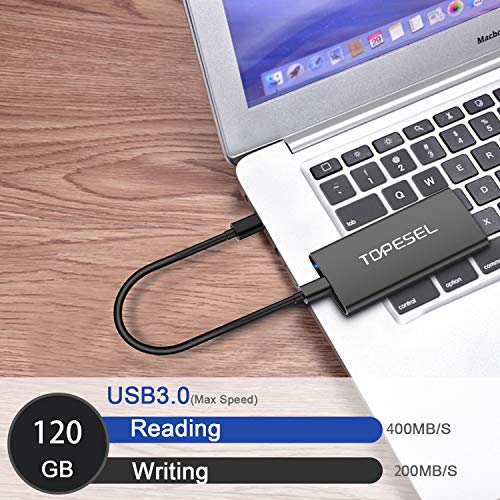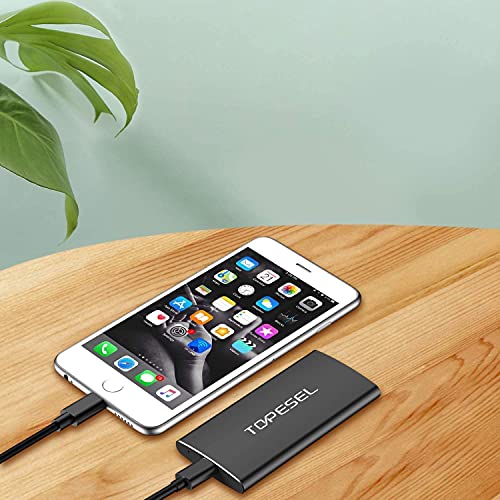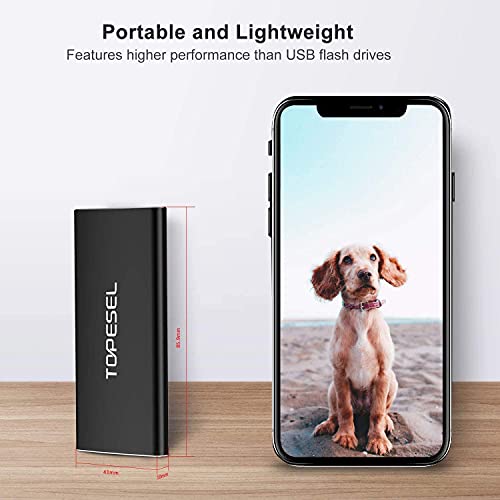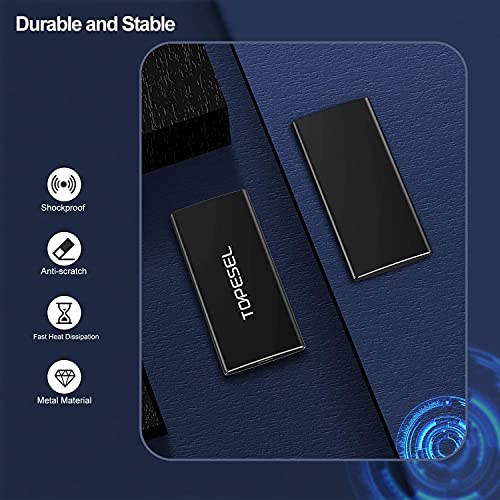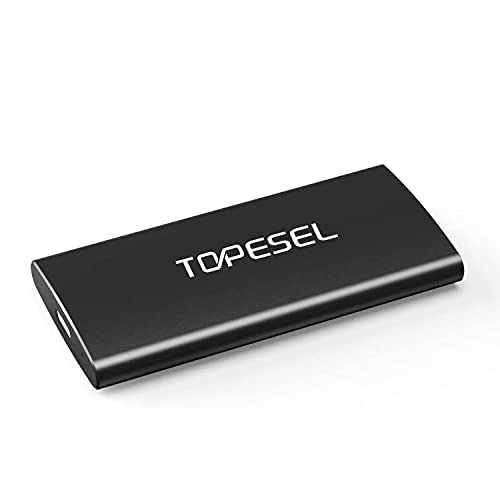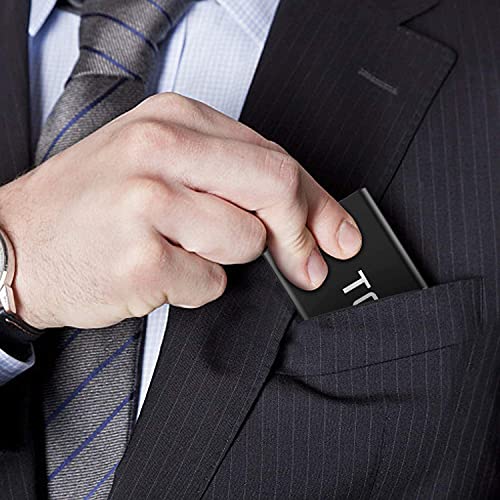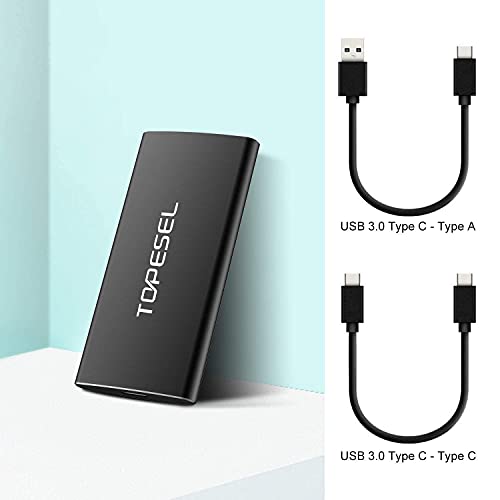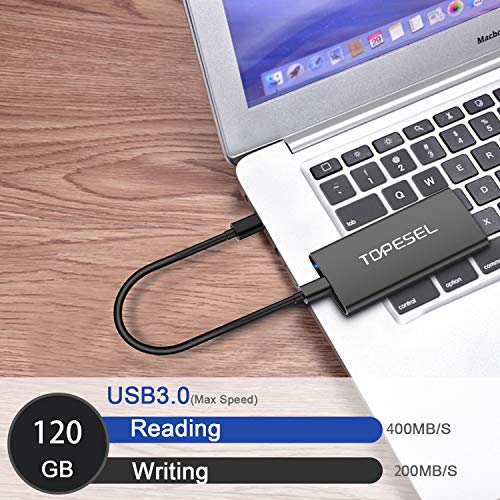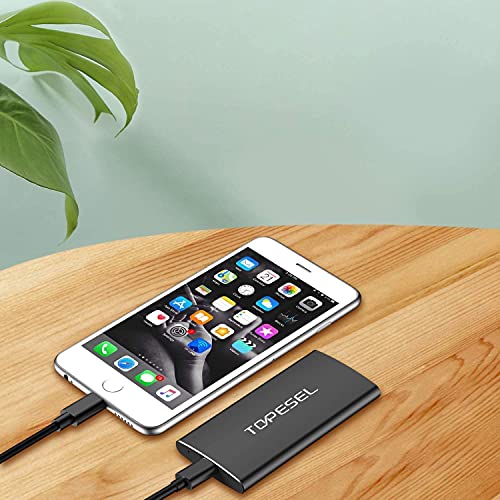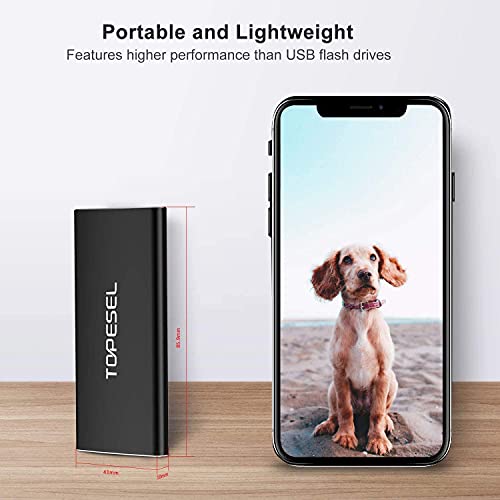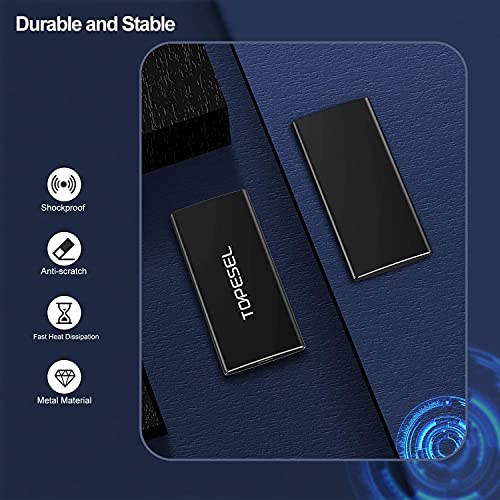 Portable SSD 500GB USB-C 500MB/s External Solid State Drive for Mac PC
We manufacture, customize and deliver your order all within 10 Days Lead Time.
VIP Customization Services
Brand: TOPESEL
Color: Black
Features:
Ultra fast read and write speed - Portable SSD speed with read/write data transfer up to 400MB/s and 200MB/s let you move hi-res photos and videos fast (Based on internal testing; performance may be lower depending on drive capacity, host device, OS and application)
Small size and light weight - Good things come in small sizes! This hard drive has high performance and large capacity and is smaller than a smart phone, can easily slide in your pocket or purse to take work and entertainment
Specifically Made Stable - Metal look, durable, dust and waterproof, keeping portable SSD cool for reliable data transfer and low power consumption
Meet your creative needs - This portable SSD has a variety of storage sizes for you to choose from. Also, you can store high-resolution photos, videos and sound files, perfect for all your creative activities
Vast Hardware & Software Compatibility - Fits most USB-C phones, tablets, and laptops on Android, iPad OS, Mac OS, and Windows systems, including iPad Pro, Macbook Pro, Xbox, etc
Binding: Electronics
model number: X5Pro-Black-120G-TP
Details: Ready Anytime, anywhere: Take everything, all your work and entertainment, with you. The Portable SSD gives you simple and efficient access to your massive data so you can complete tasks quickly and on the move. Take along your documents, large-sized photos or videos, and get things done wherever you go. Meet the creative needs of different groups of people: Can store high-resolution photos, videos and sound files to meet the needs of digital enthusiasts, anime creators and other people. Also, game players can use portable SSD as an Xbox, PS4 external storage to read game content faster and get a more enjoyable gaming experience. Stylish and sturdy: Rugged metal case with no moving parts to protect it from damage, so you can use it without worry. Parameter: Capacity: 120G Size:85.9*41*10MM Weight: (The exact weight of products with different capacities will vary) Interface: Type C Transfer Speed: Up to 540MB/s (Performance varies based on host configuration and test software.) System requirements: Windows Mac OS/iPad OS/iPad Pro/Macbook Pro Android Xbox
Package Dimensions: 6.0 x 3.3 x 0.6 inches
Packagings
Default Packaging
Packed in individual translucent bags made from plant based material - biodegradable and more environmentally friendly than plastic polybags.
Carton+EVA cushion
Packed in environmental-friendly carton box with EVA foam that features moisture resistance and shock insulation to provide reinforced protection for your products during shipping and storage.
Blister Packing
The Blister Pack is made from transparent PVC, has a hole for hanging and comes with a colored card backing.